Flavored mulled wine, freshly baked trdelnik, hot svarzak or honey spiced cake? Today in the manu is a Christmas photoshoot in Prague with it's unique and magical atmosphere. As laways, I am sharing with you my best photographs of Christmas time in Prague and again reasure myself that this is the most wonderful time.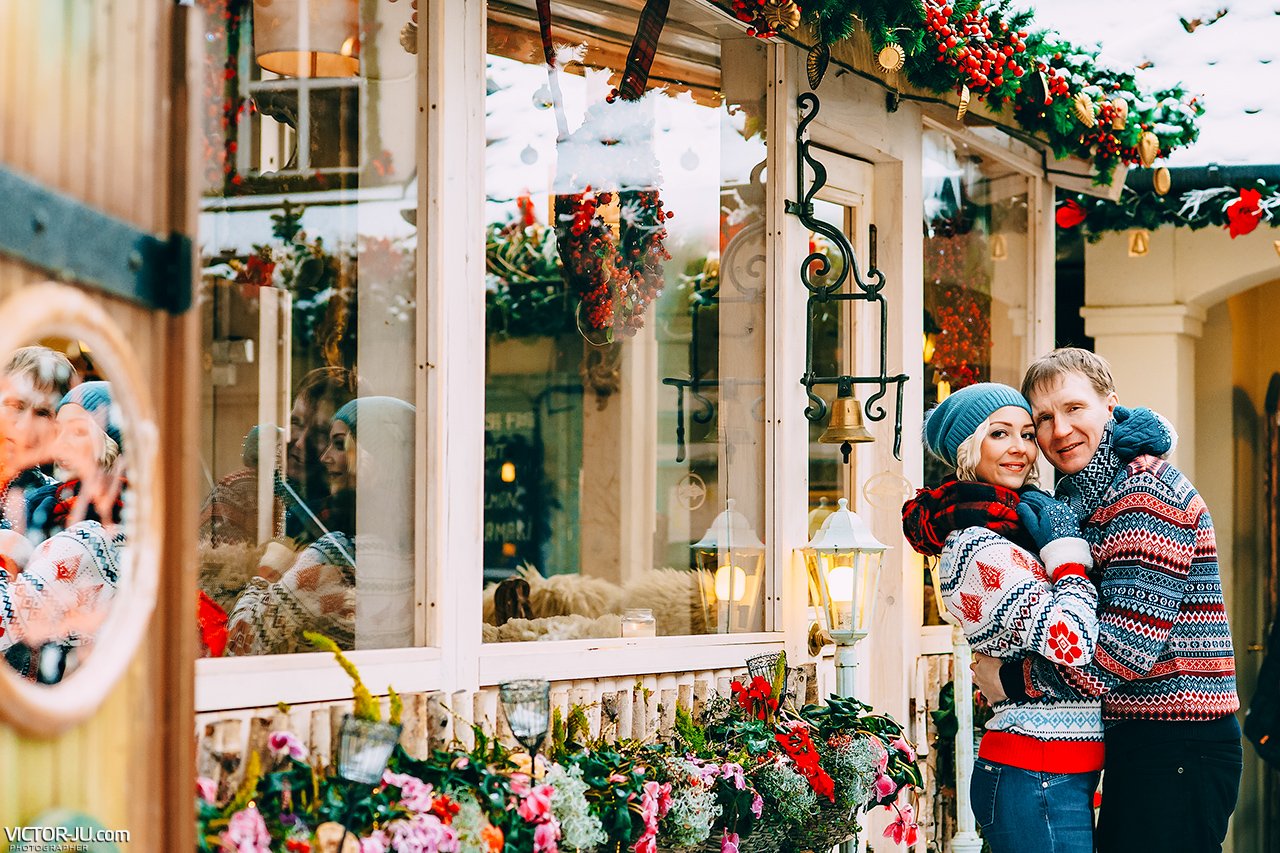 This beautiful historical city in Czech Republic gets ready to winter holidays in a special way. Strong frost happens rarely here, that's why the weather can't keep you from putting the best Christmas ideas into life. Thoughtful and magic streets transform and change their mood- snow hats on fir-trees, multicolored balls, fragrances of cinnamon and honey, heat of grill, happy Christmas fair, blessed smiles and wonderful music turn you in the crazy vortex of foretaste of miracle.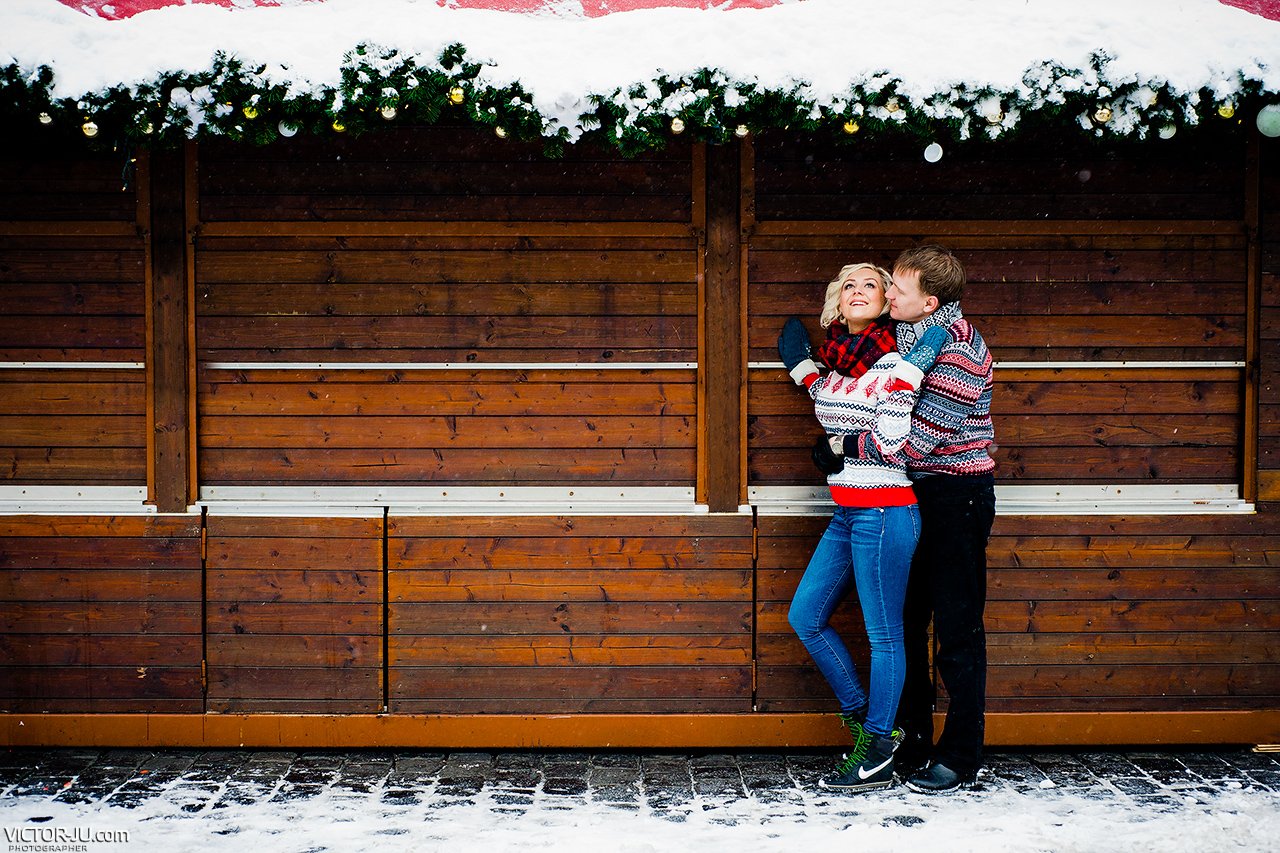 On Christmas days Prague is the most miraculous city of Europe, it's cozy, elegant and clear there. Everything shines with millions of lights and it would appear that a kind-hearted fairy comes and brings your cherished dreams to life. It's not hard to in every story into this fairytale. It would be a romantic trip as well as a family walk, a long-awaited meeting or a love story in Prague, every event is a key importance in this city. Everybody will get a huge portion of positive and a good mood as a present. It's not surprising that this shoot's collection is full of happiness, smiles and wonderful holiday shapes.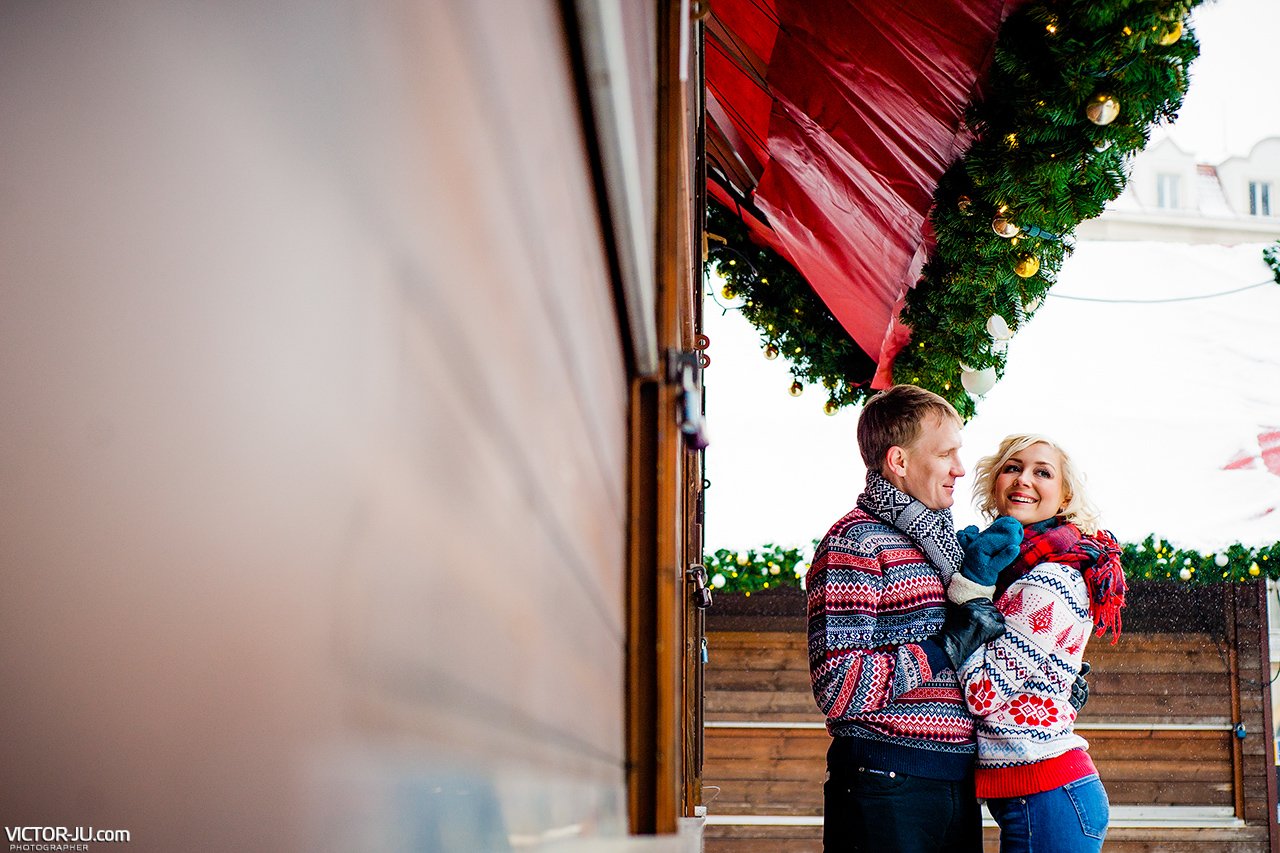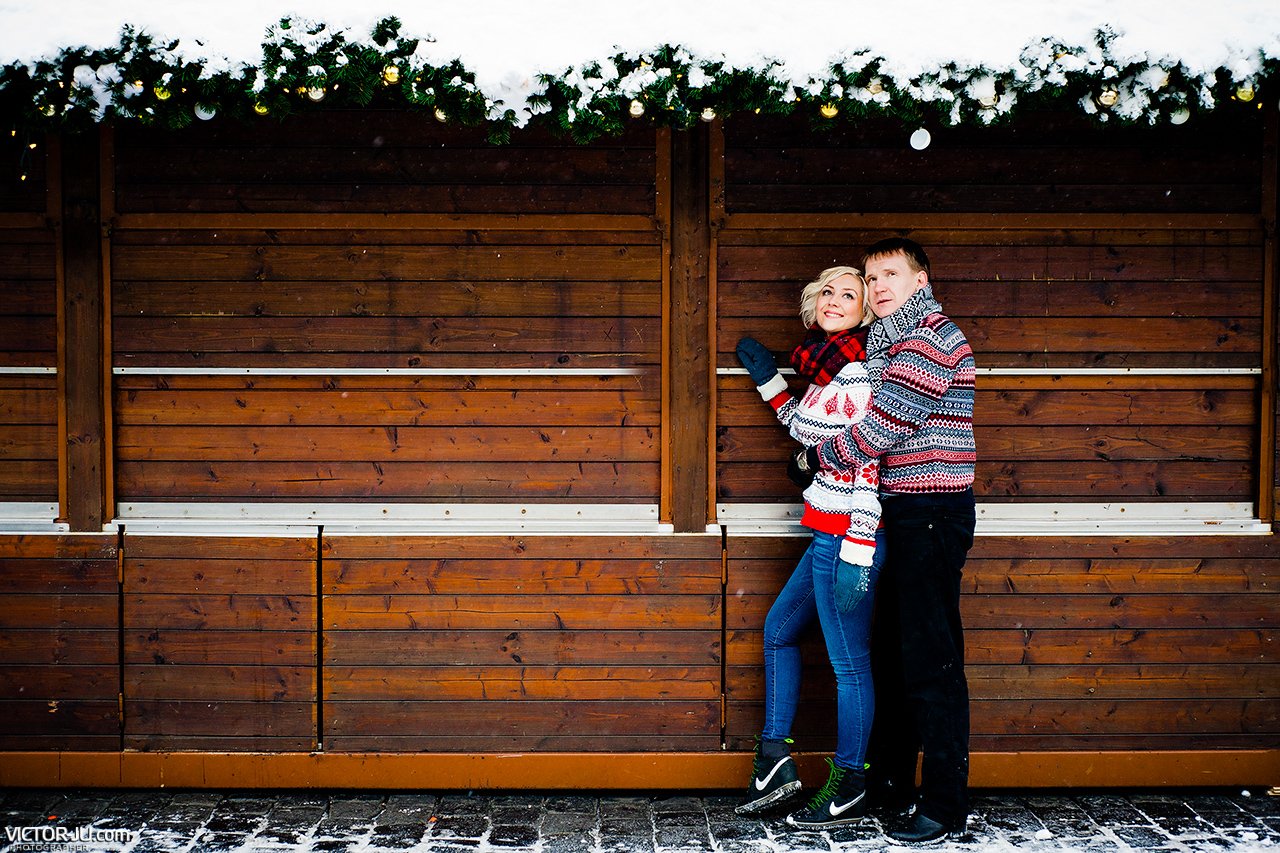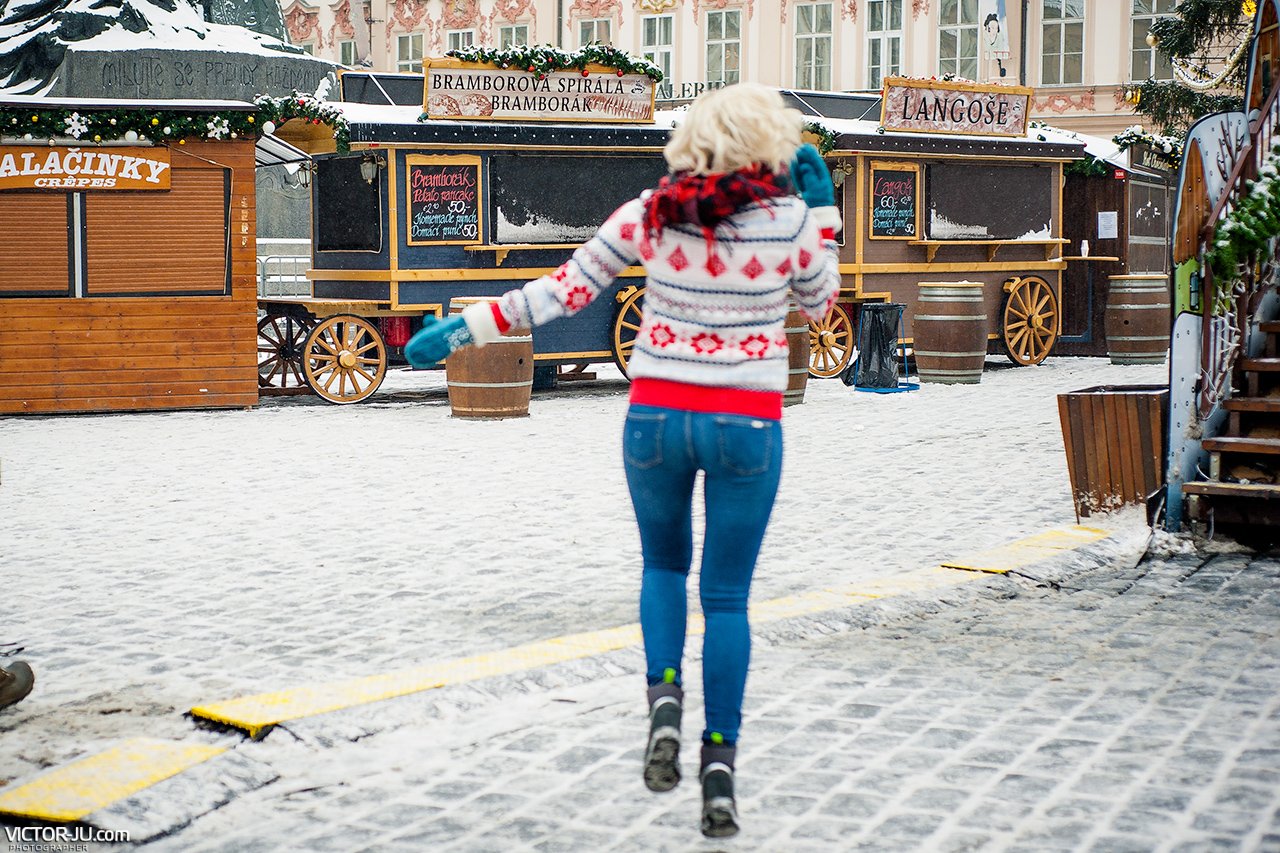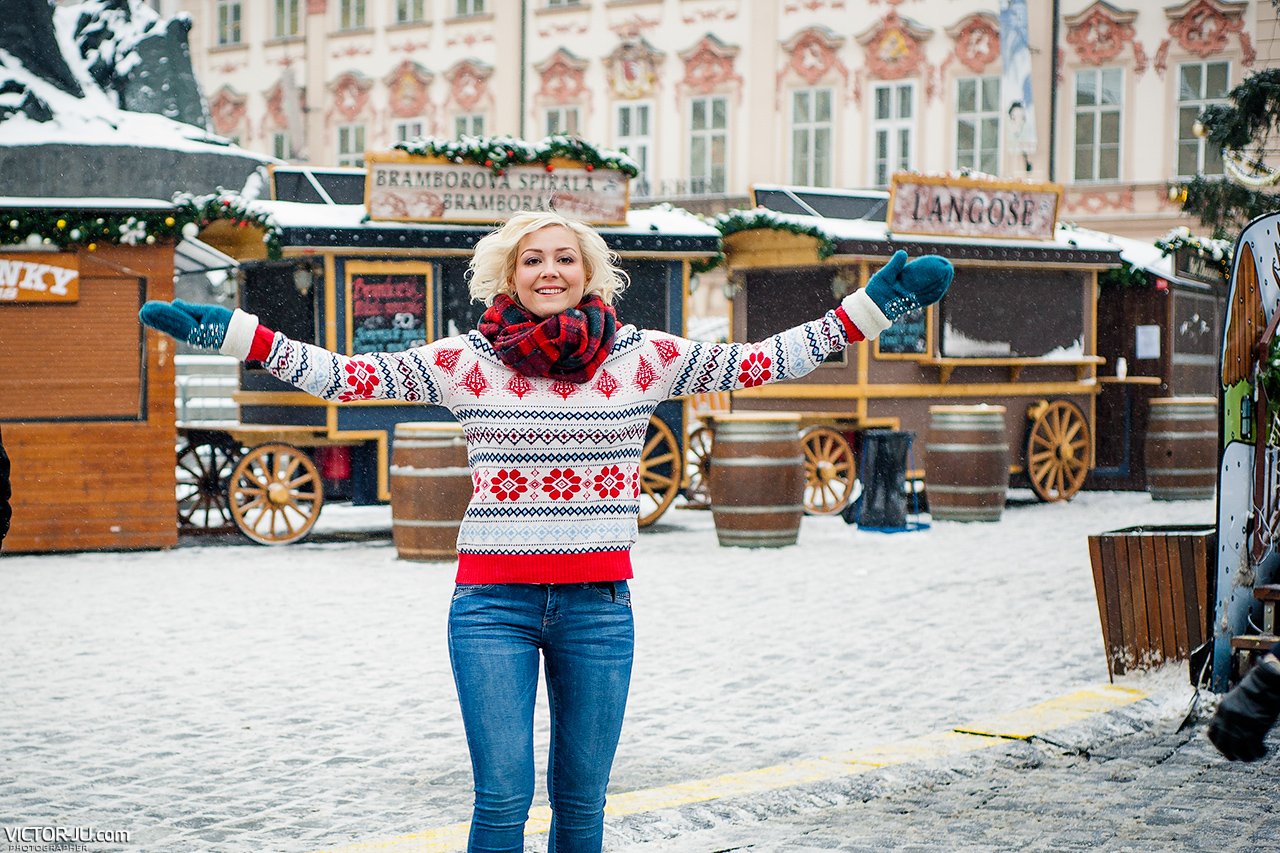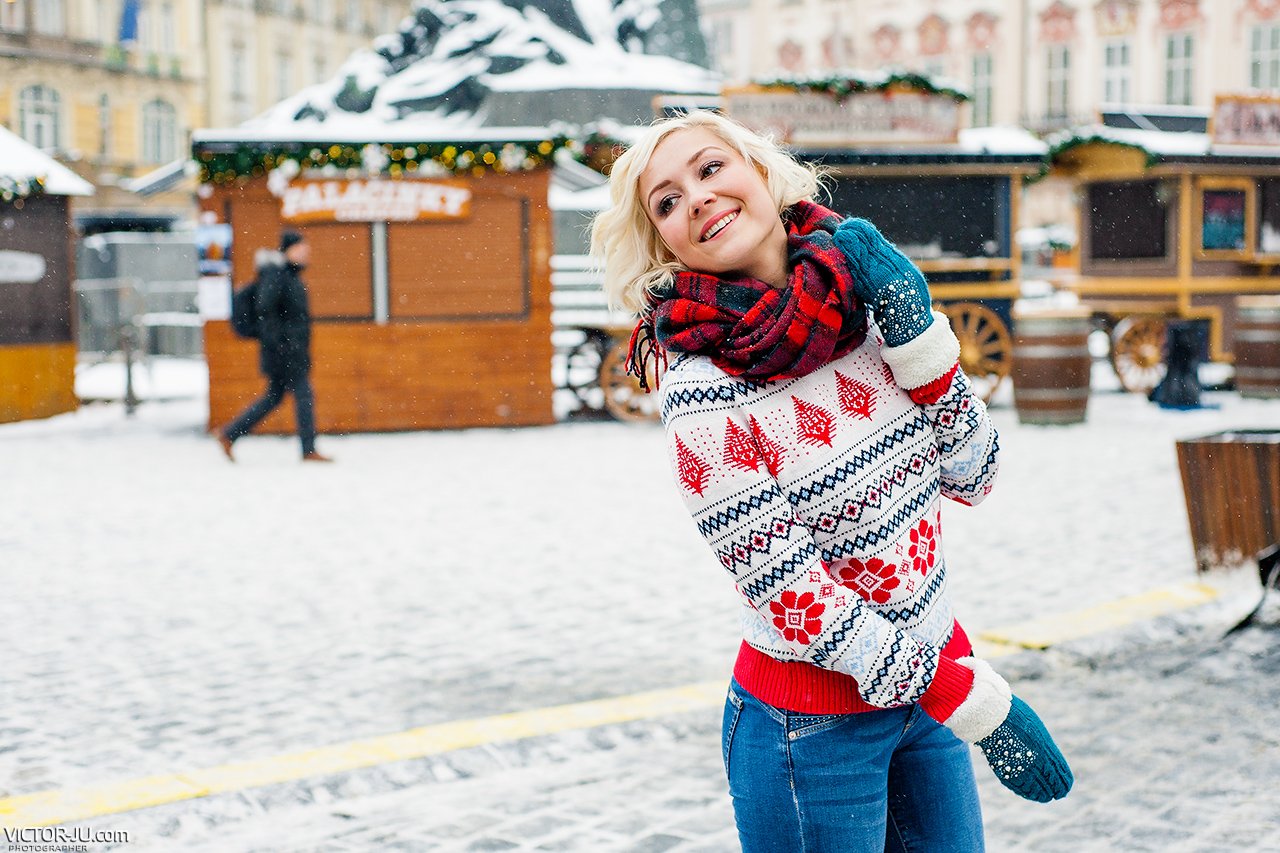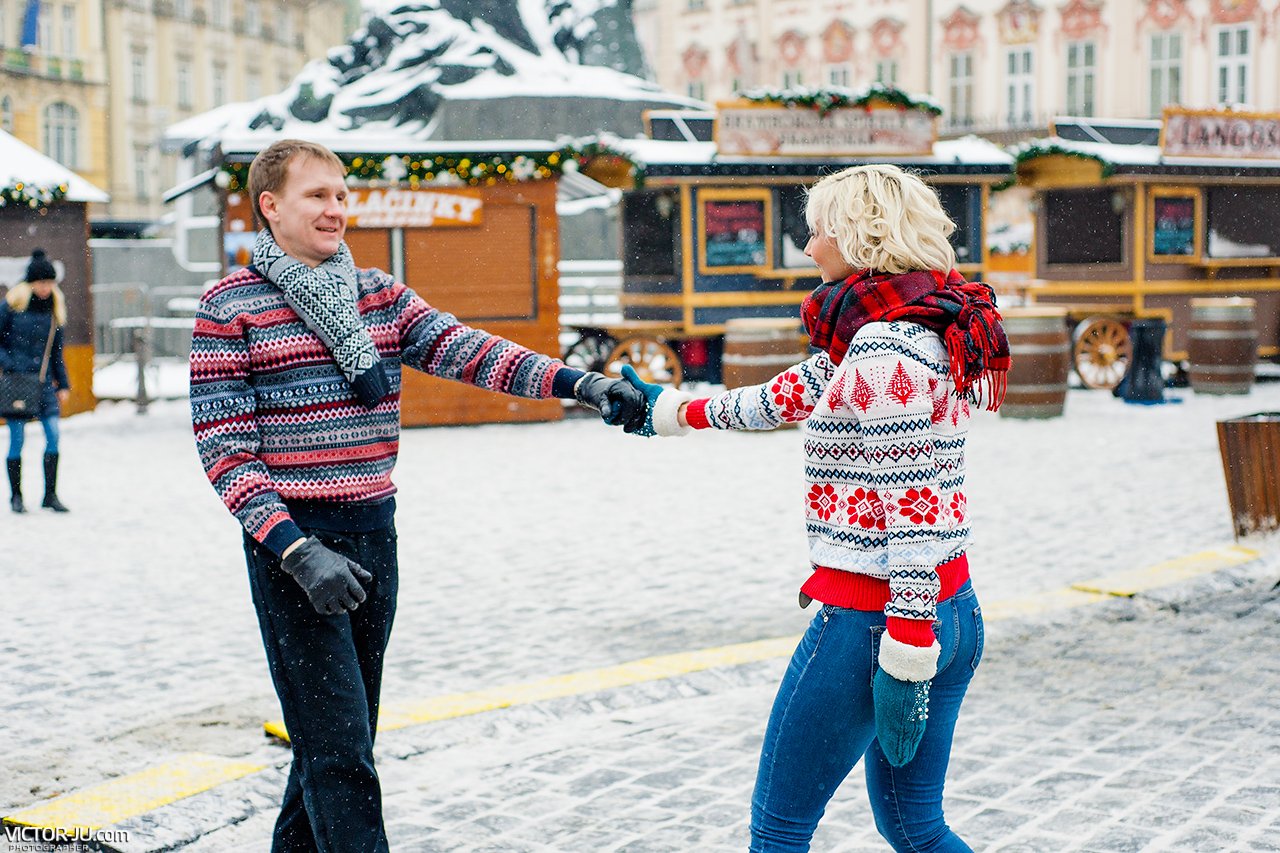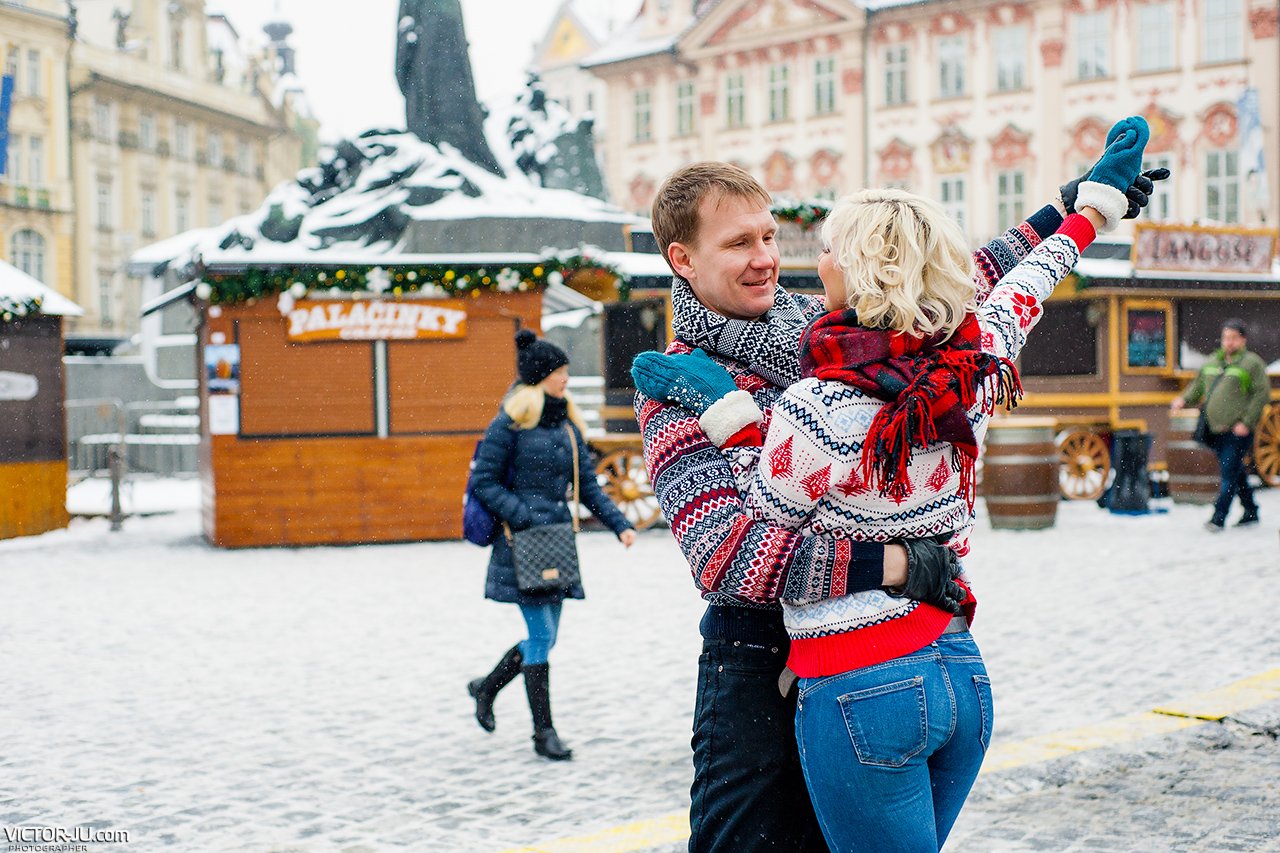 A Christmas love story in Prague is not only lovers' hugs and sentimental kisses, but also love to this wonderful city. Beautiful winter landscapes, smart houses, delighted shop-windows, fir-trees twisted with decorations, delicious fragrances and many thousands of another little things will fill everyone with positive emotions and everyone will love Prague to pieces for ever. Such winter holidays leave the best impression and, of course, the best photos.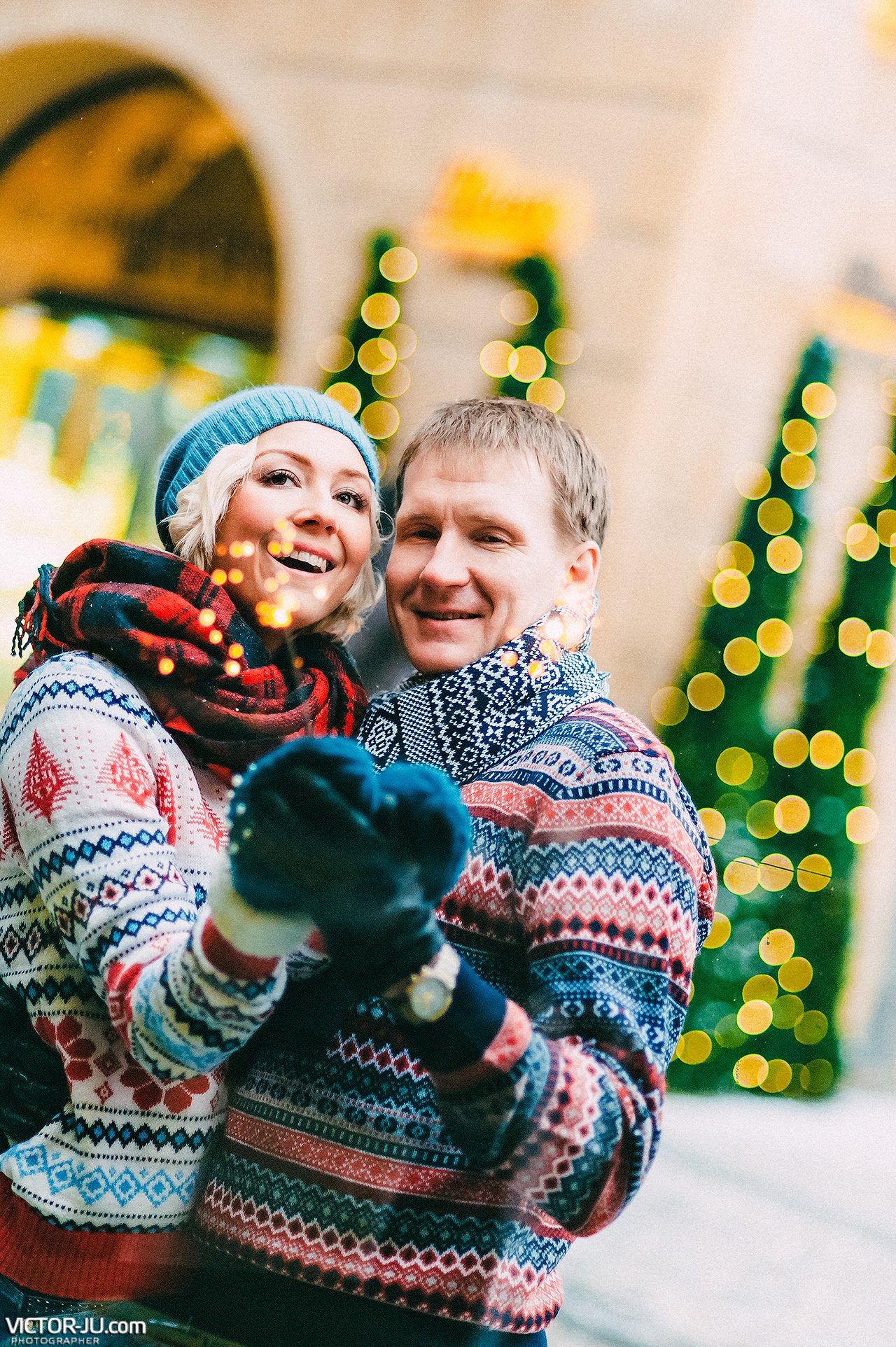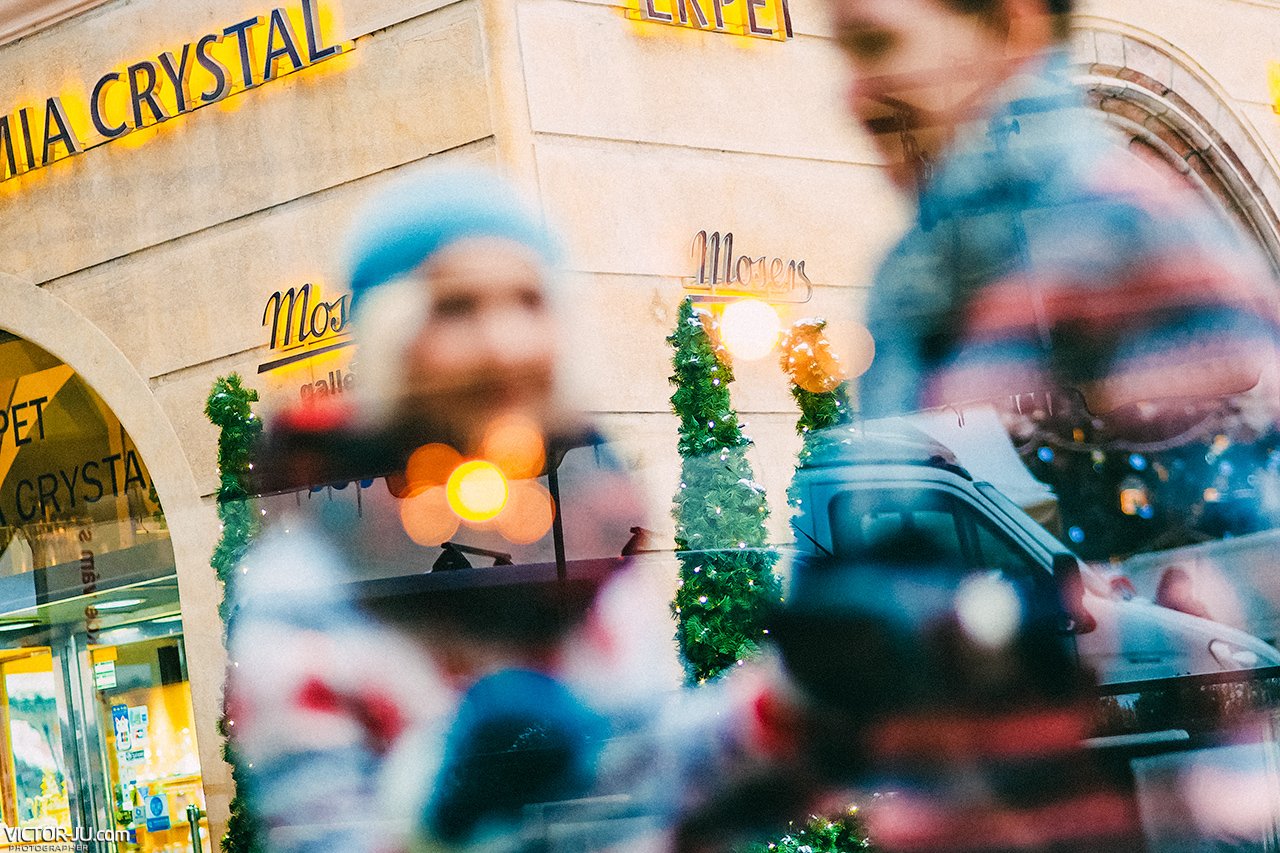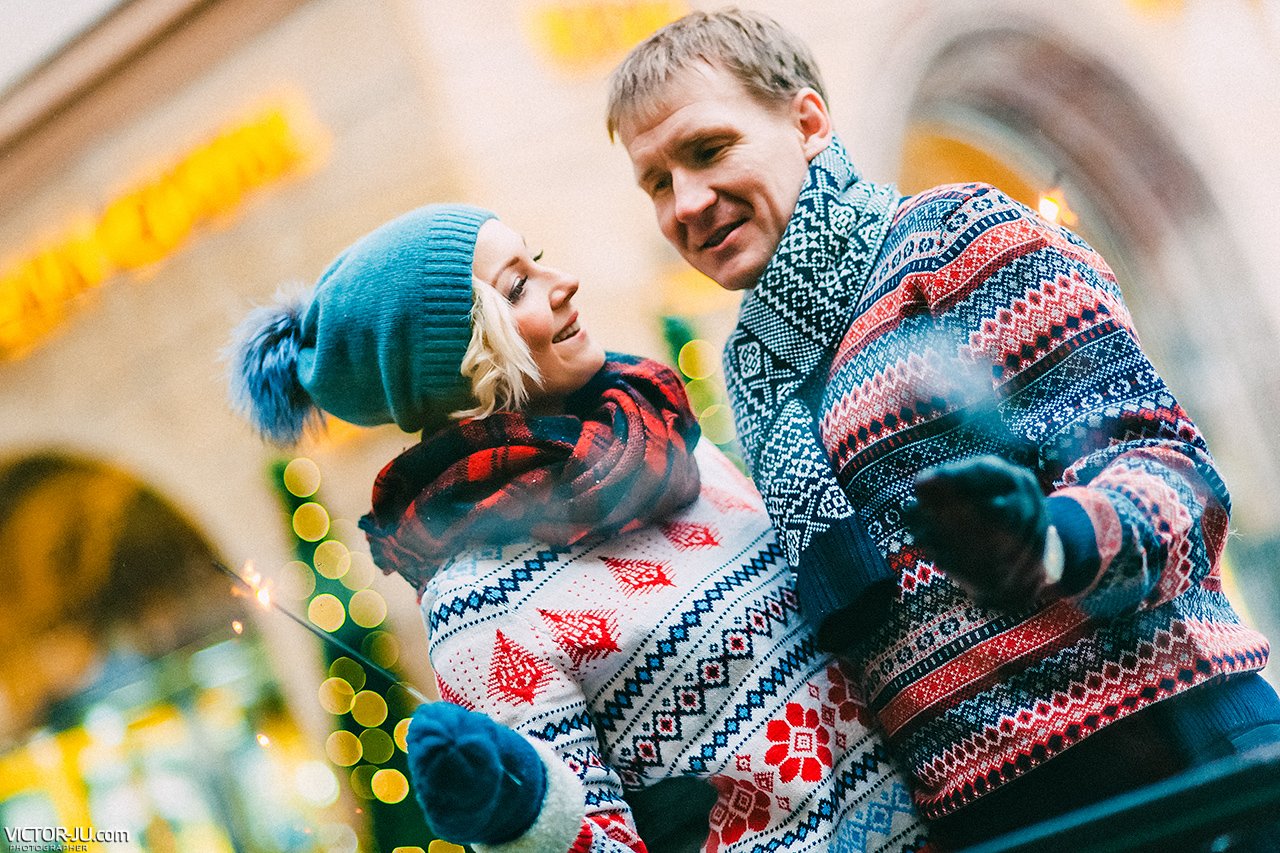 Every Christmas photo session in Prague comes round in a different way – different days, people, time, feelings. But there's something connecting every participant of a photo session- every of them is really happy. There are only true emotions and hearty feelings.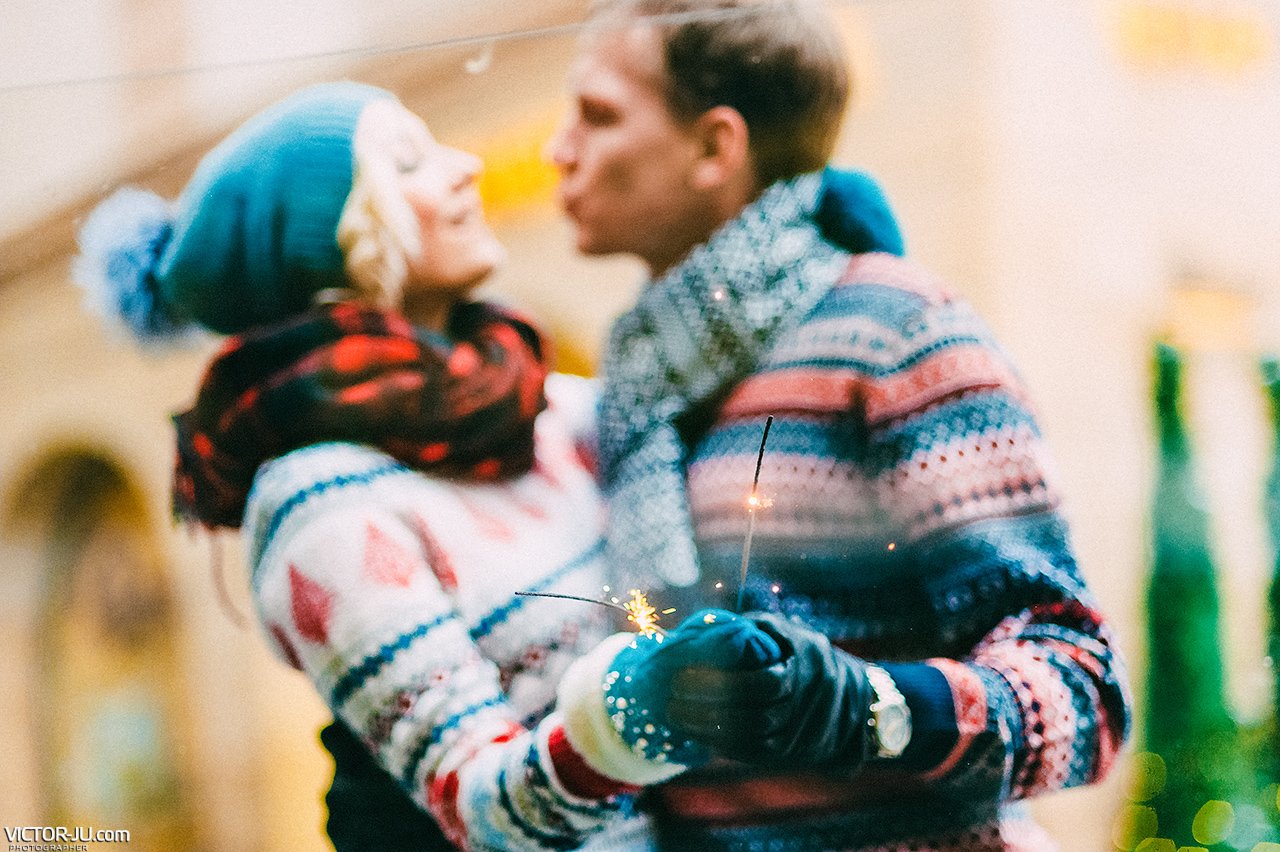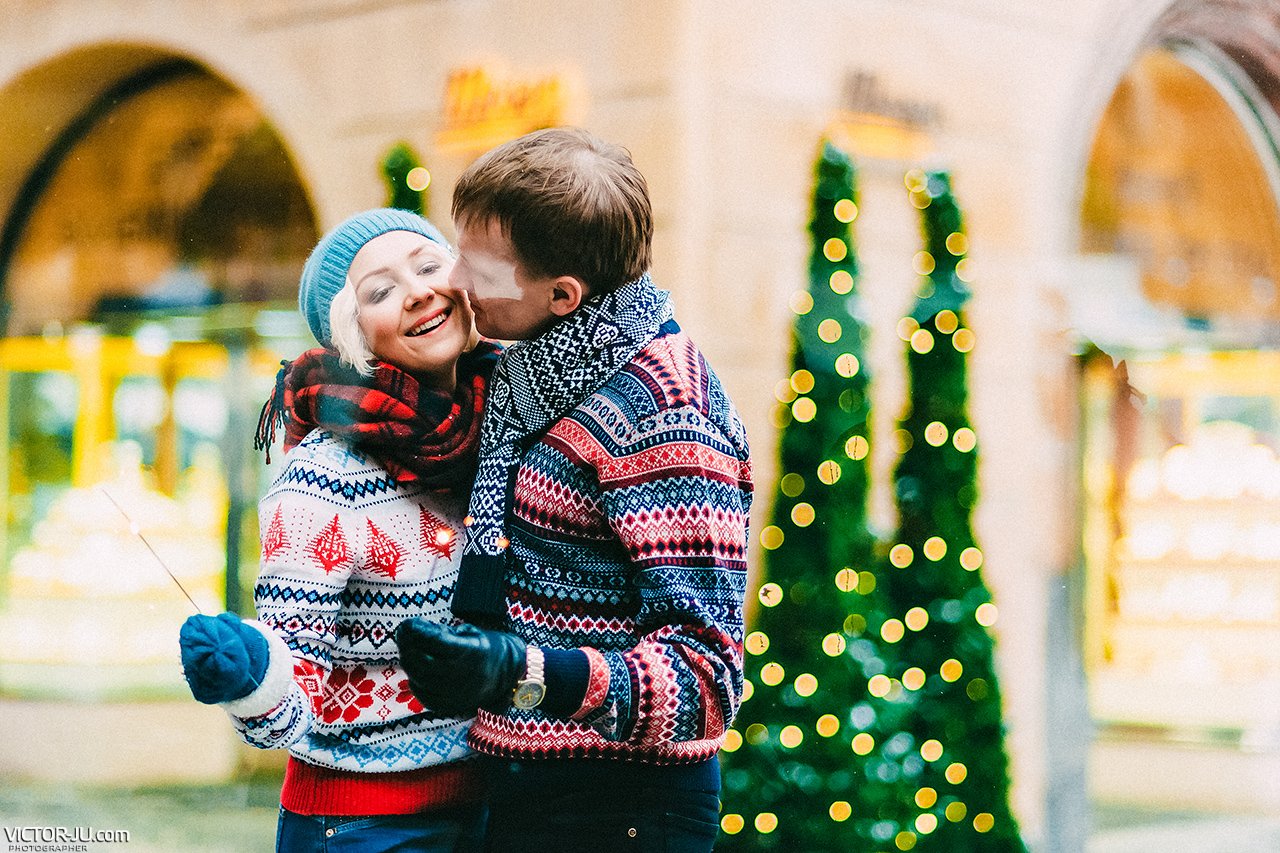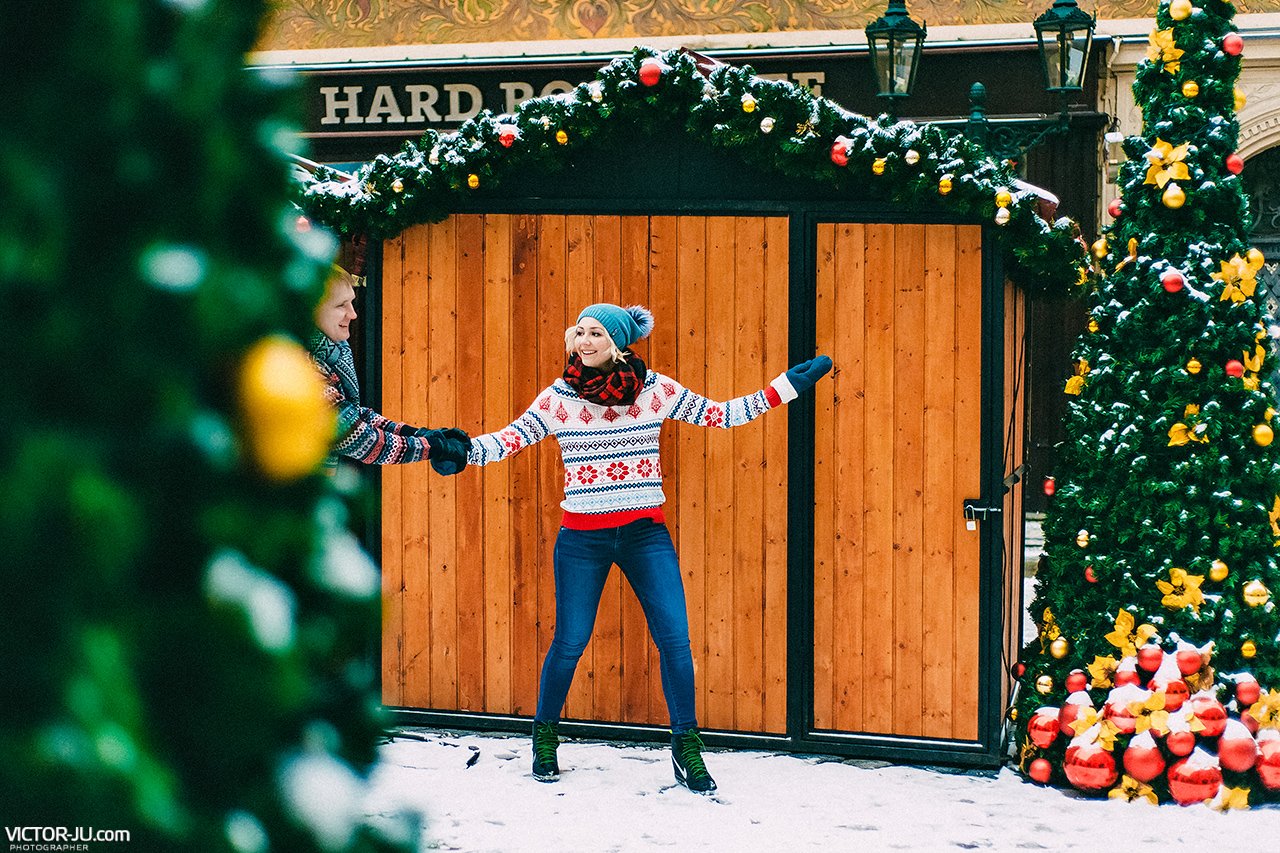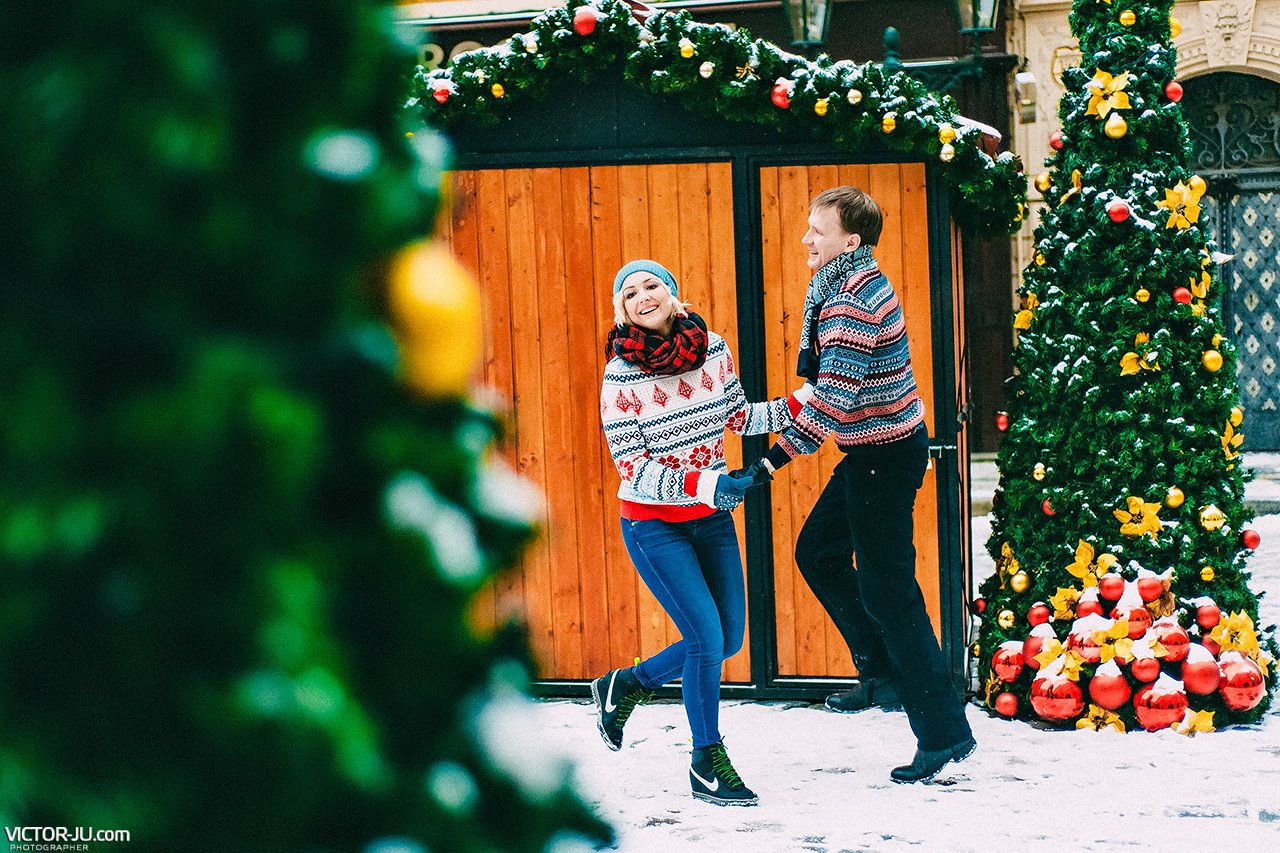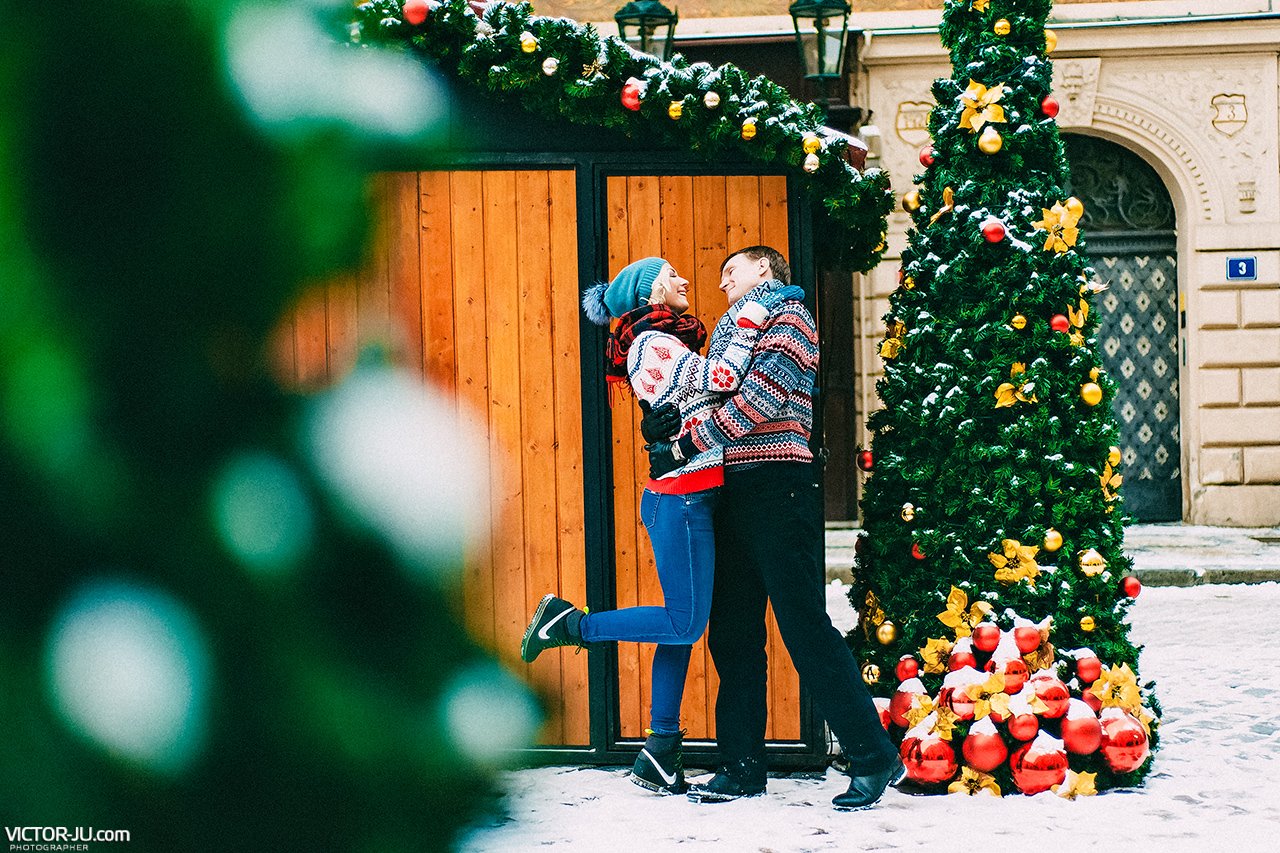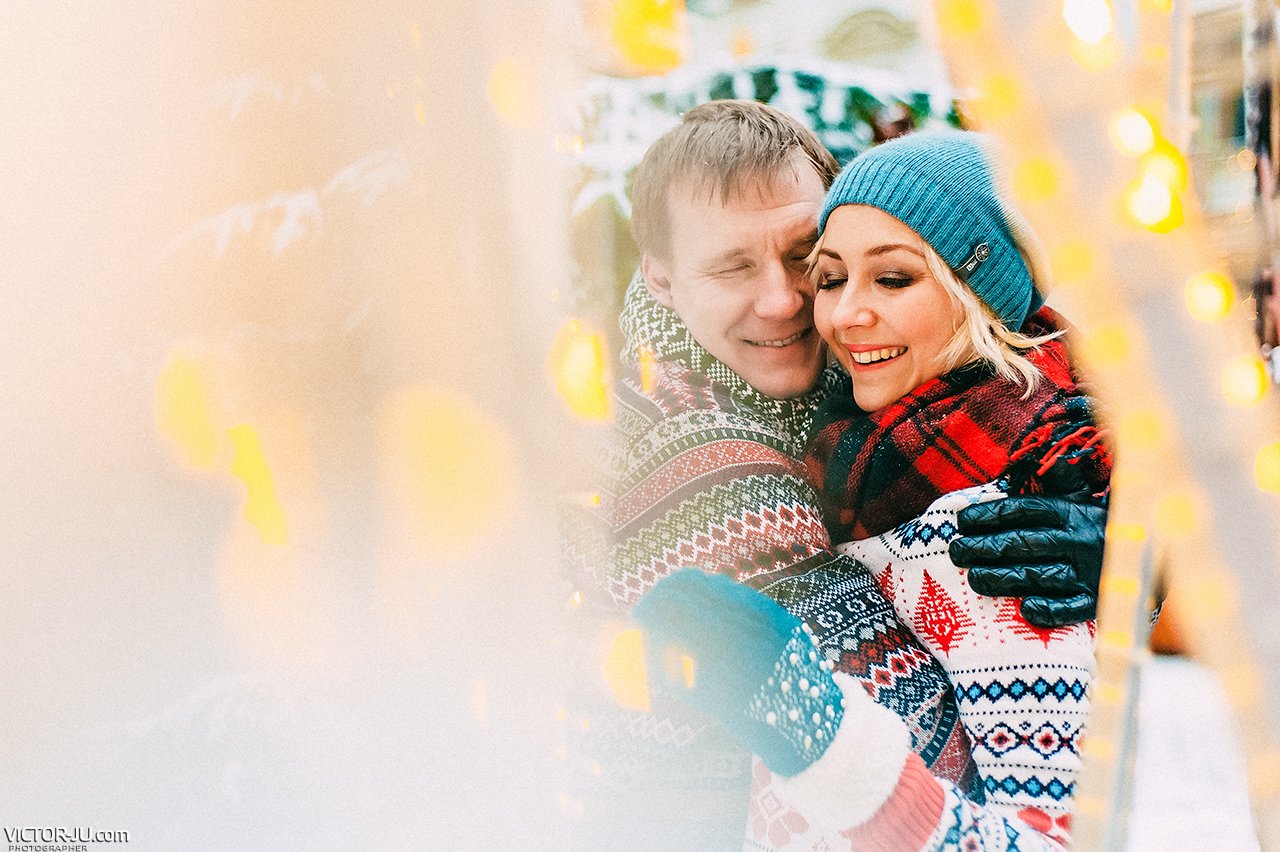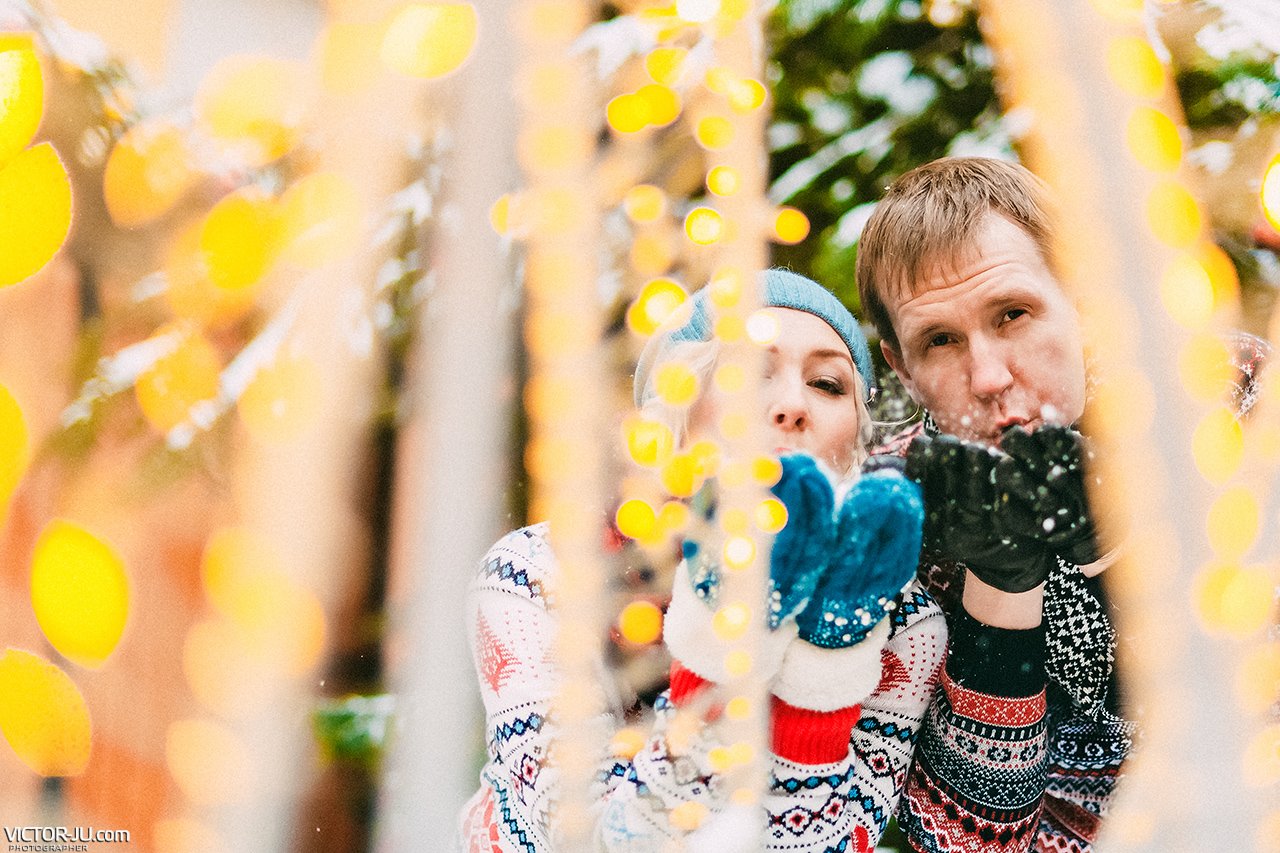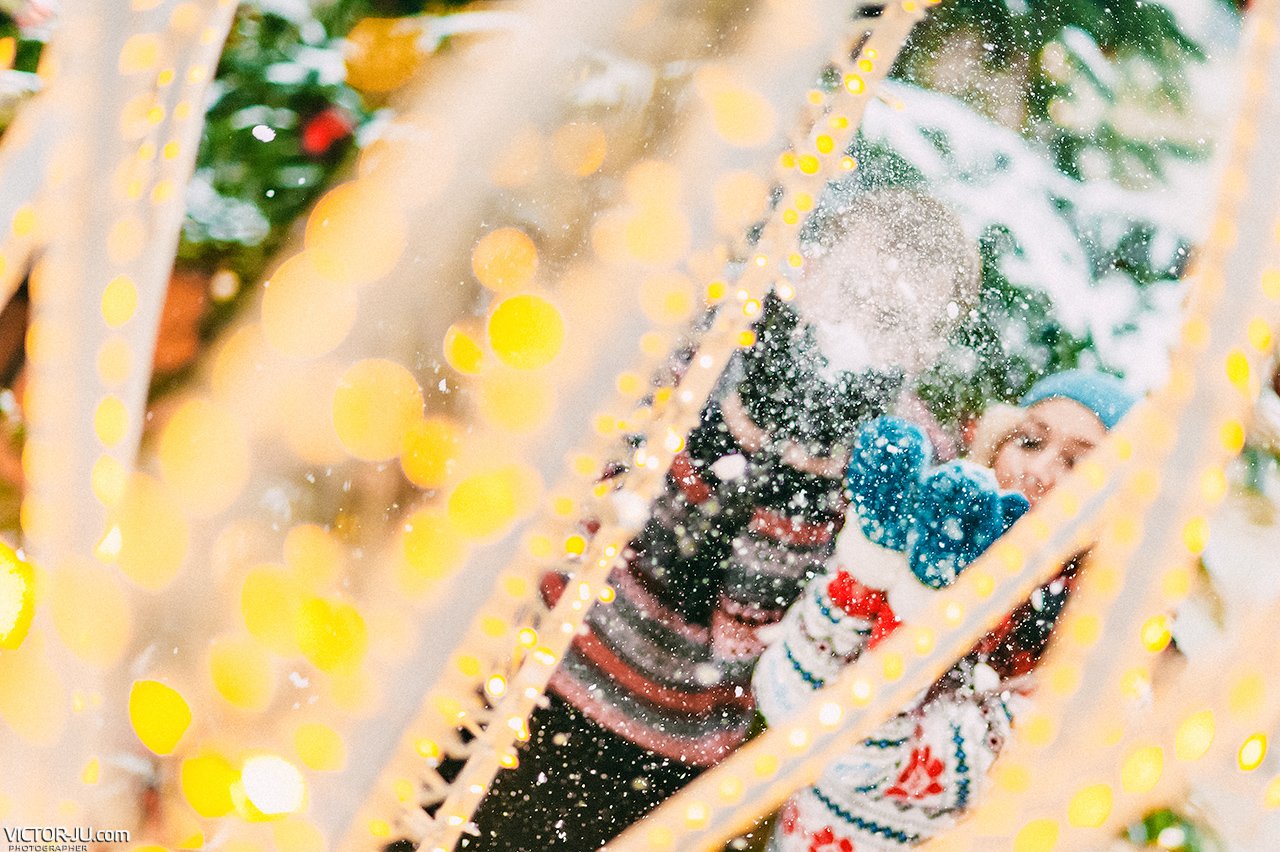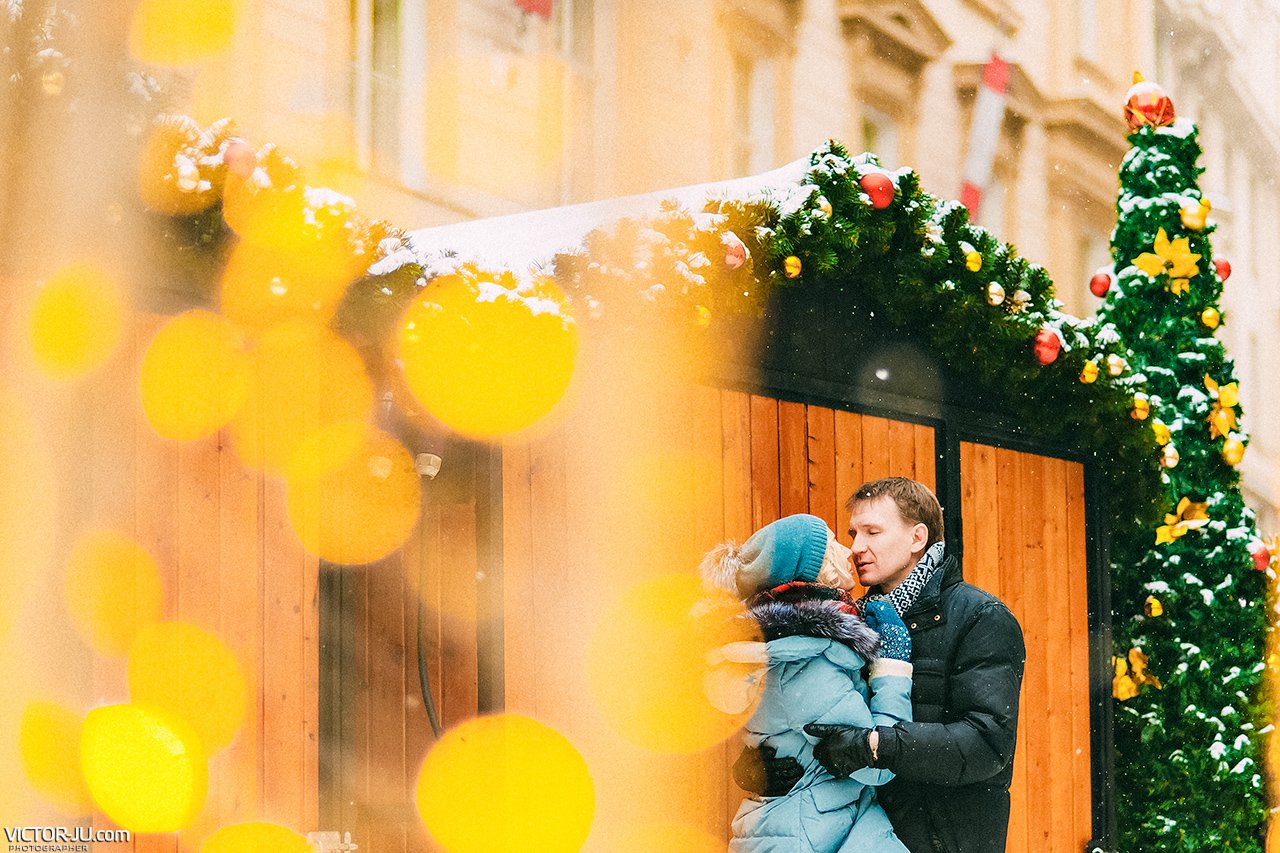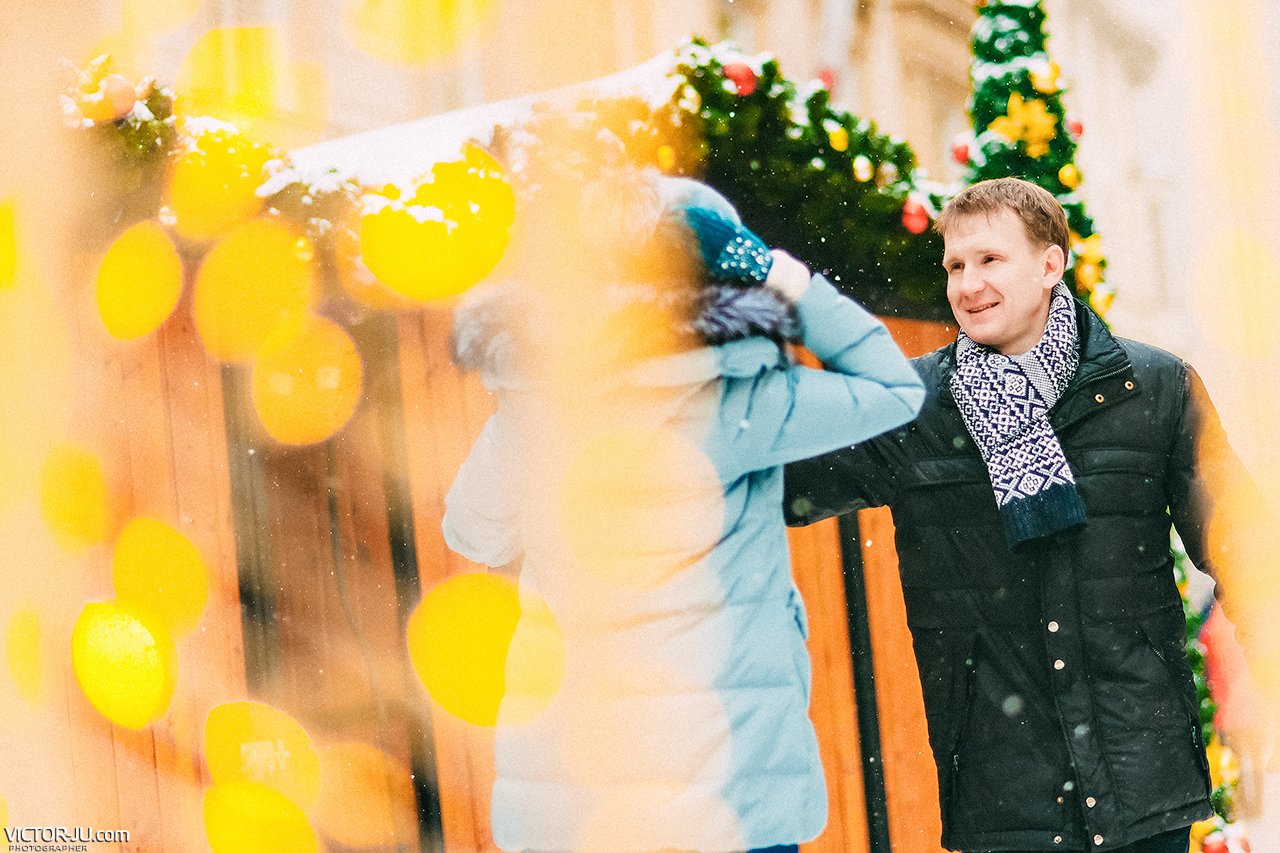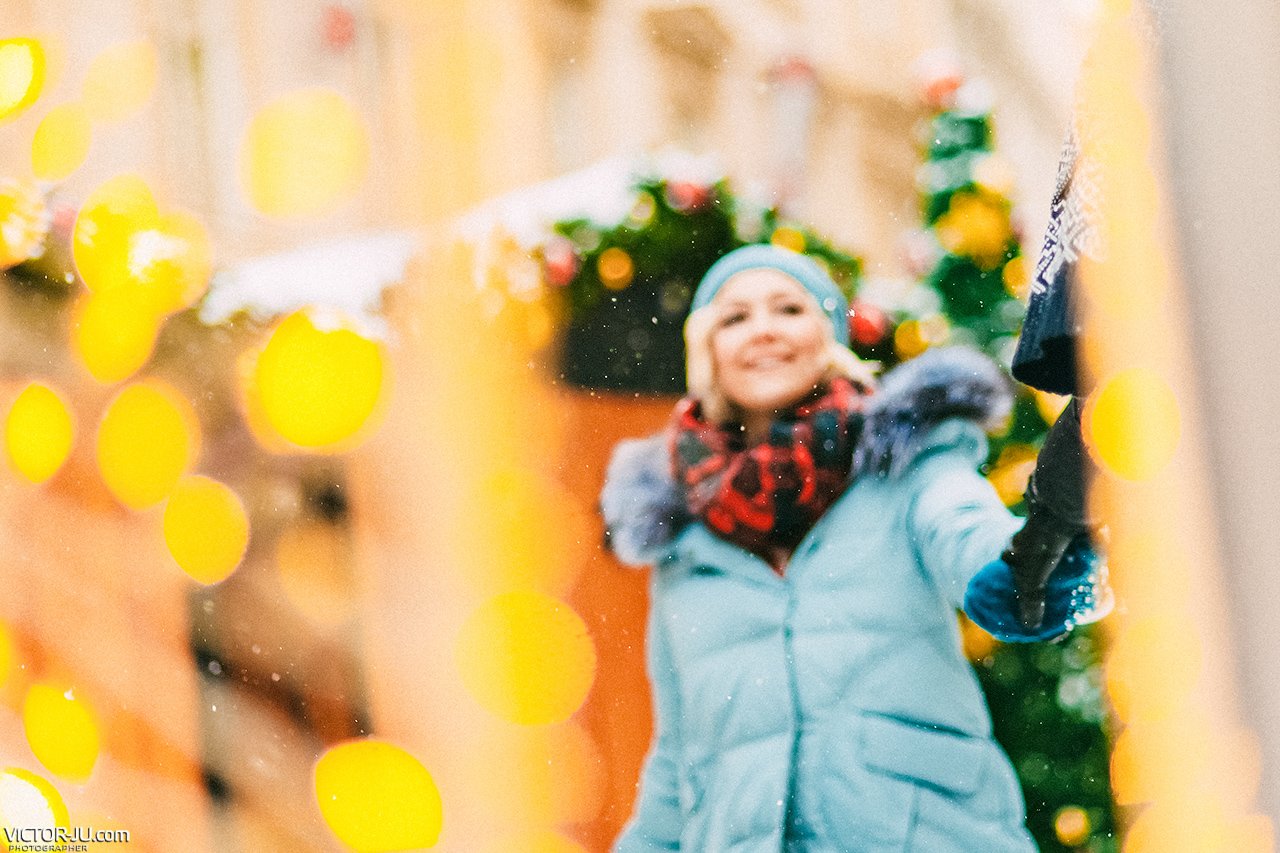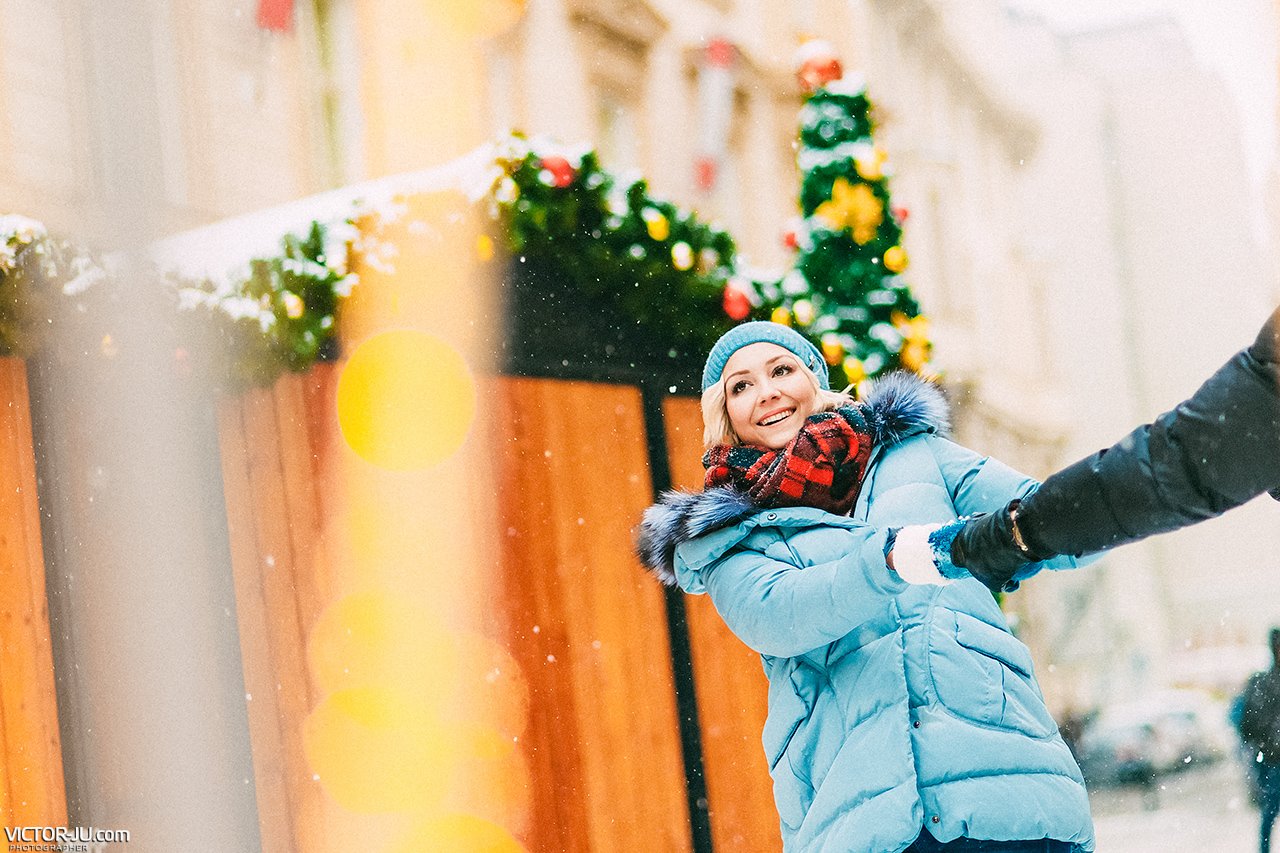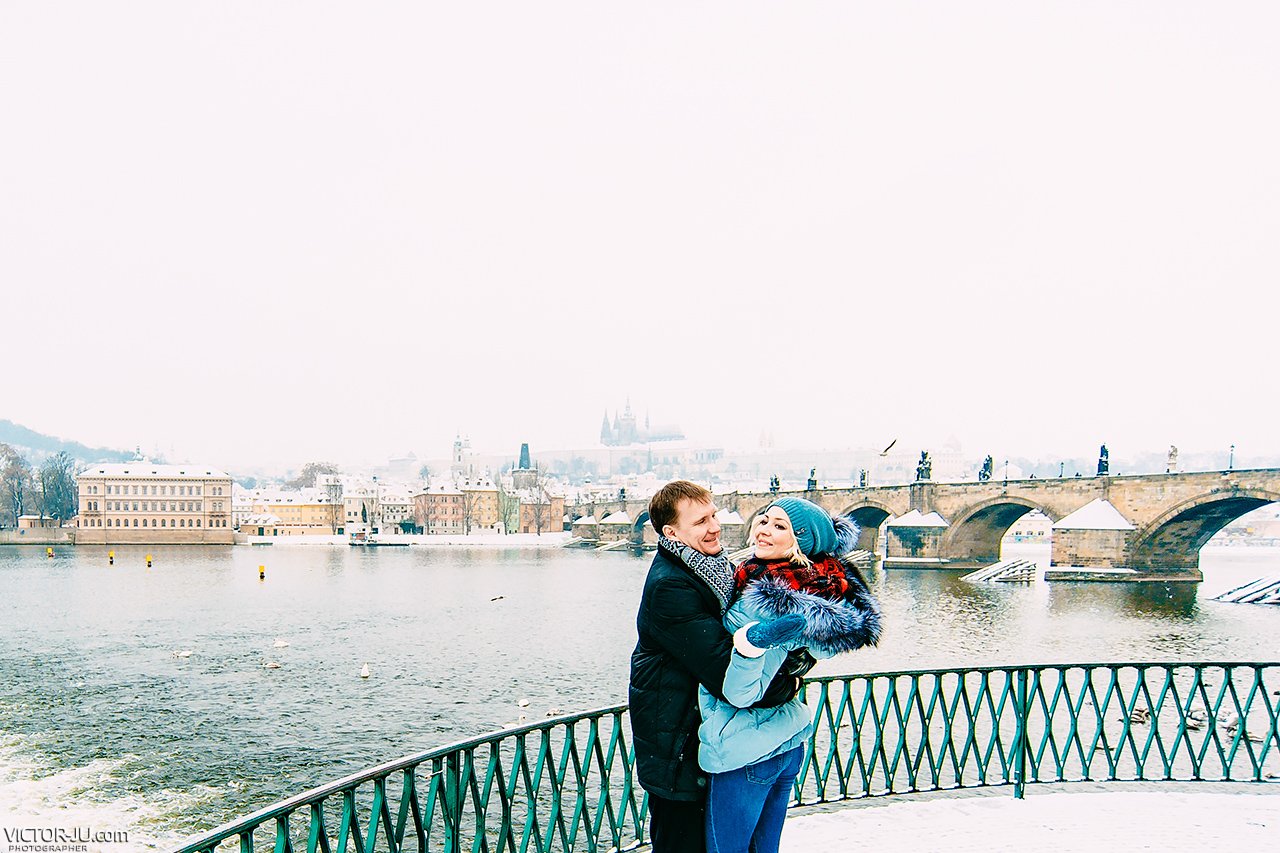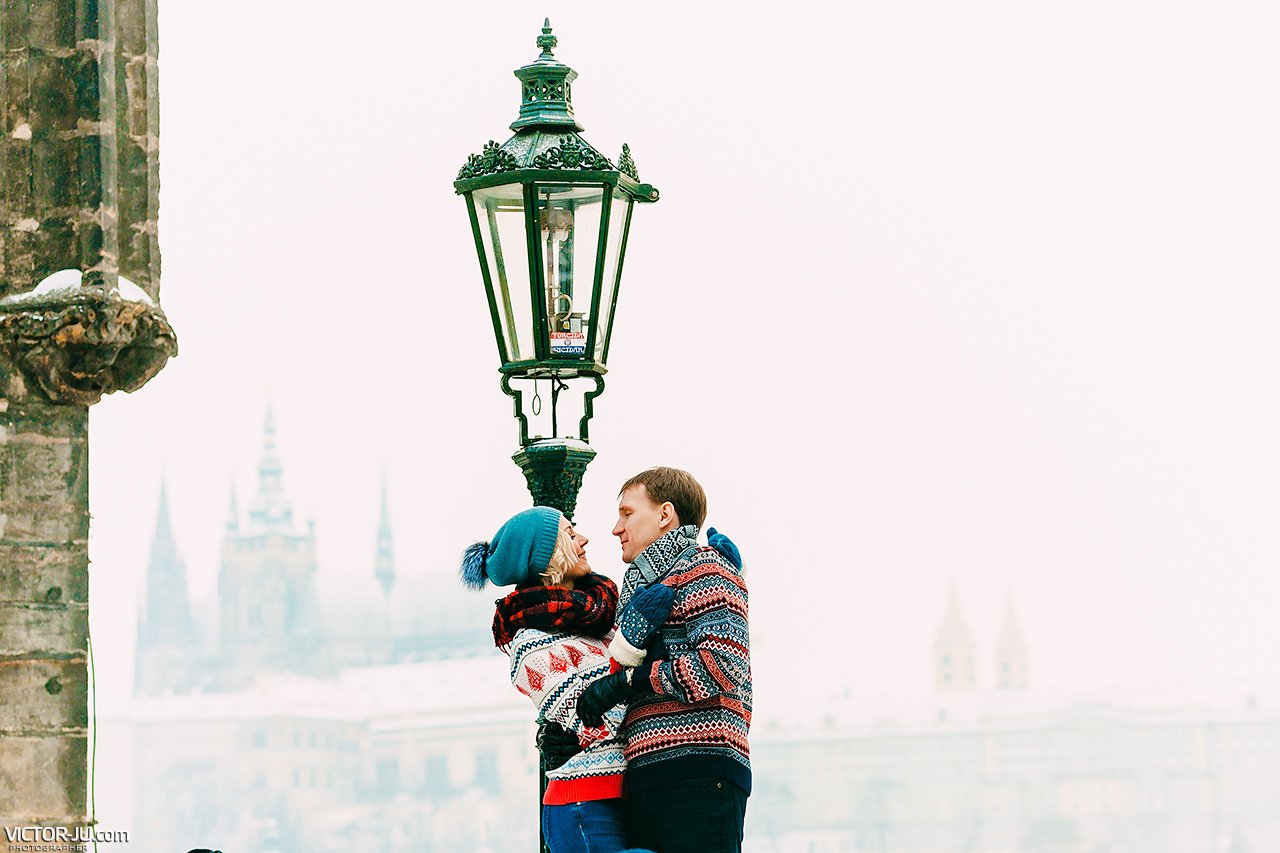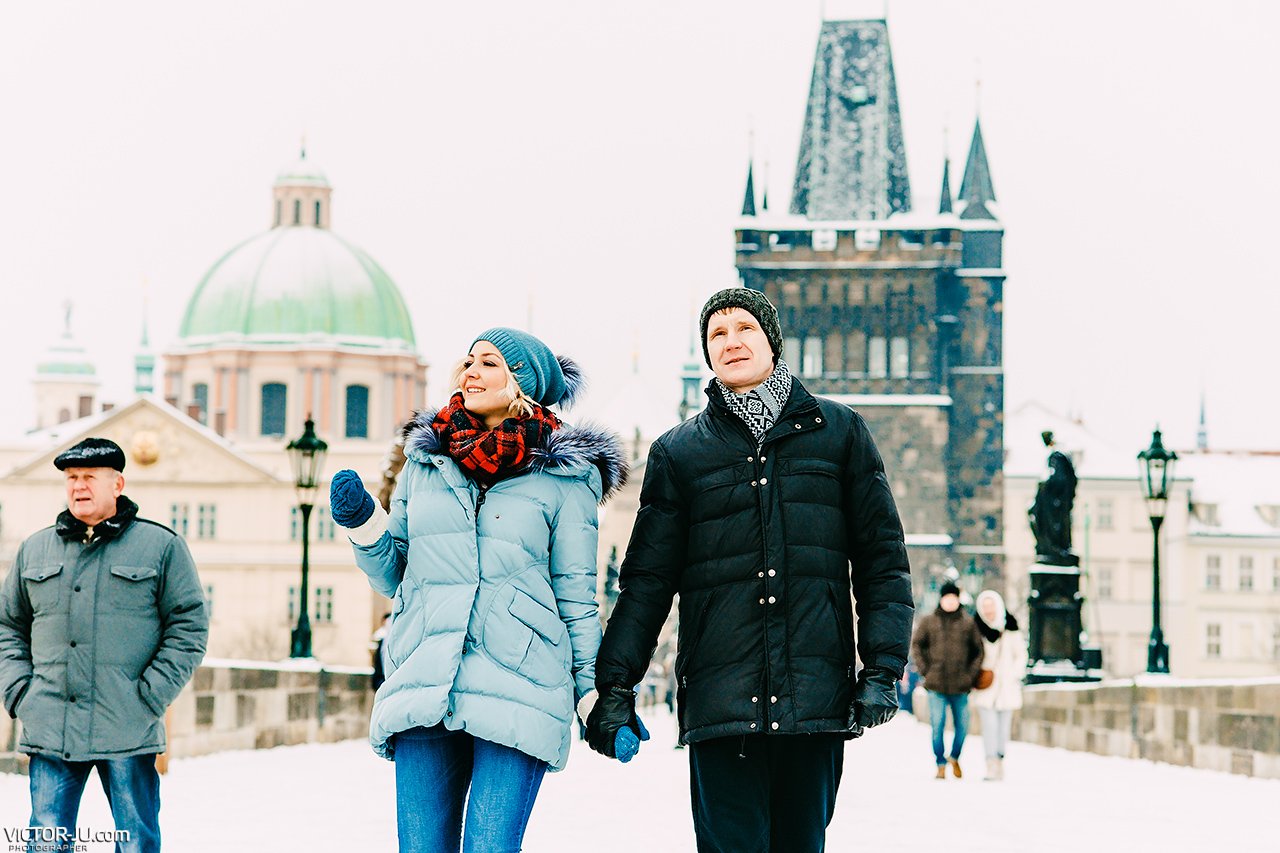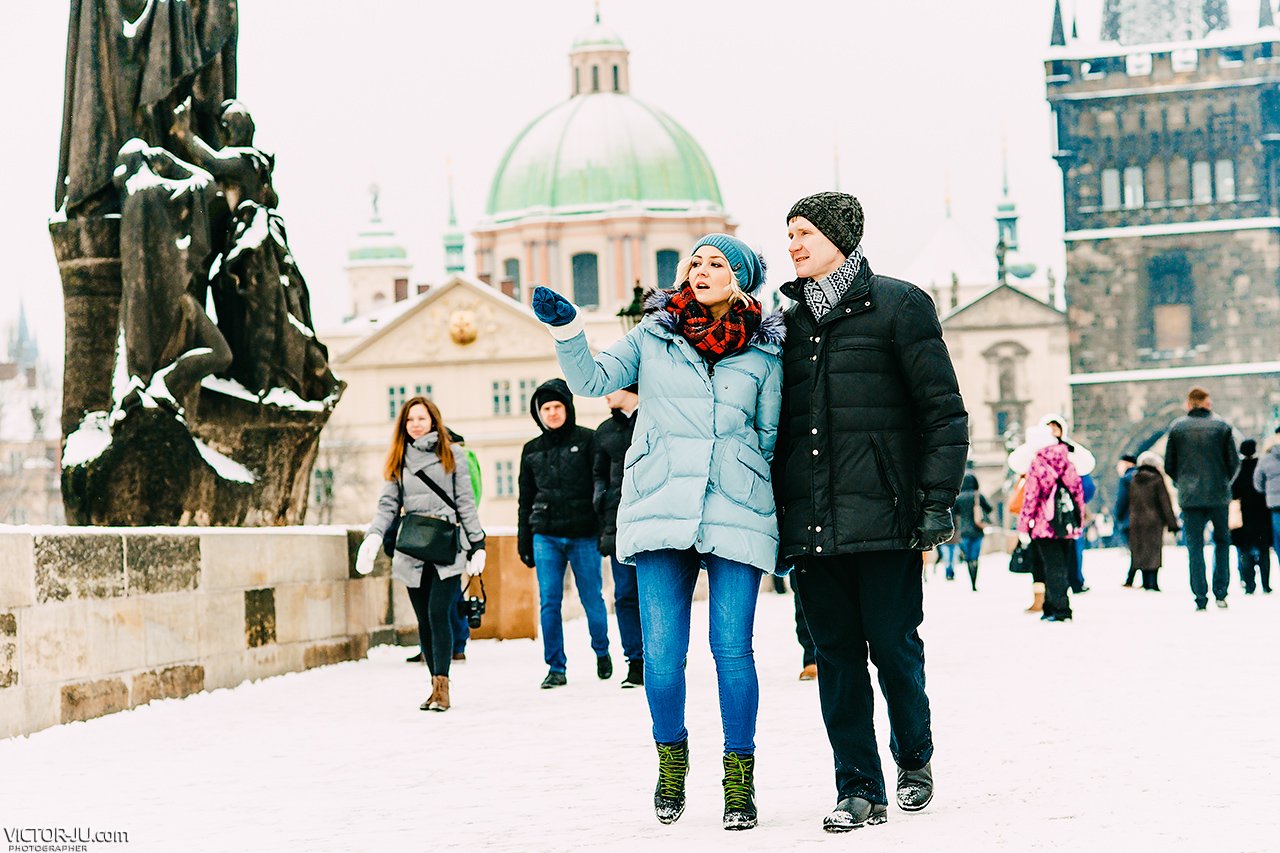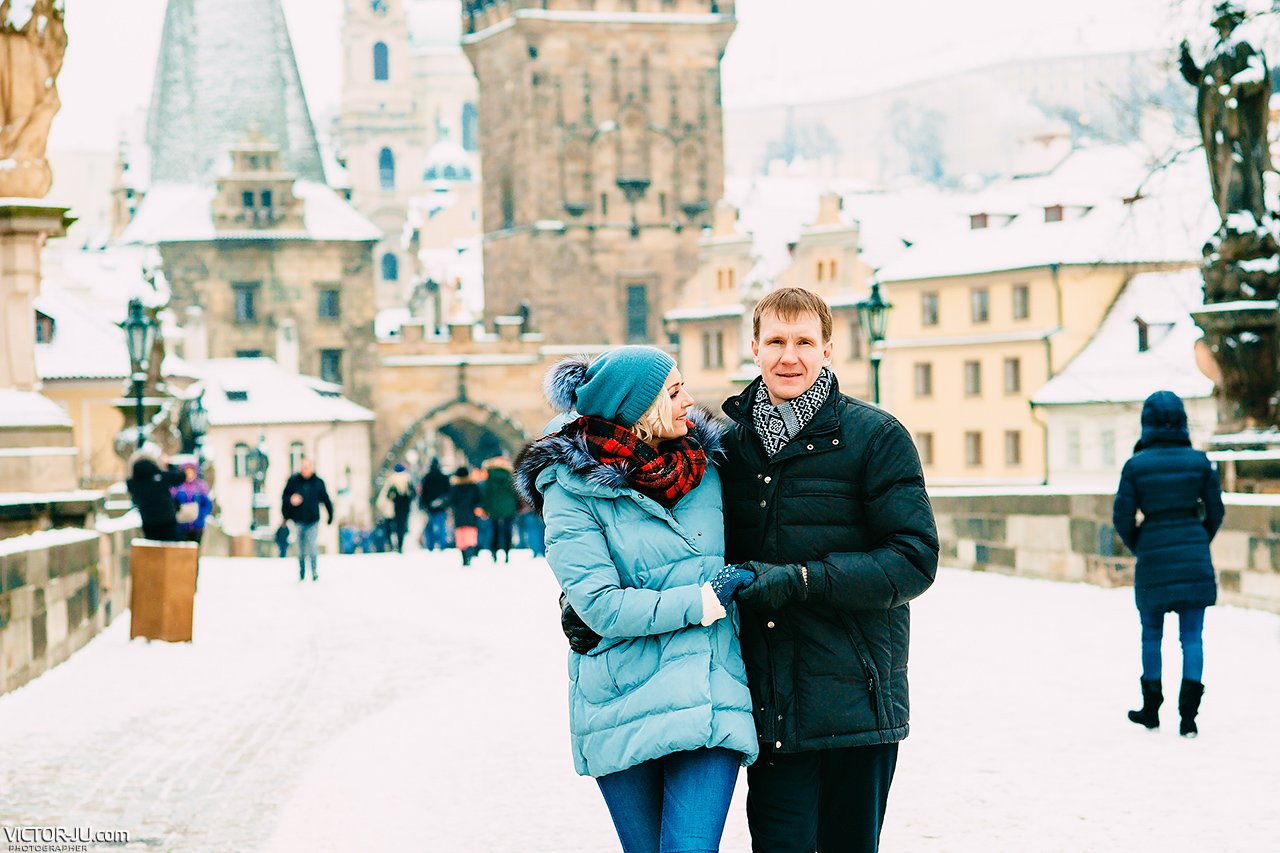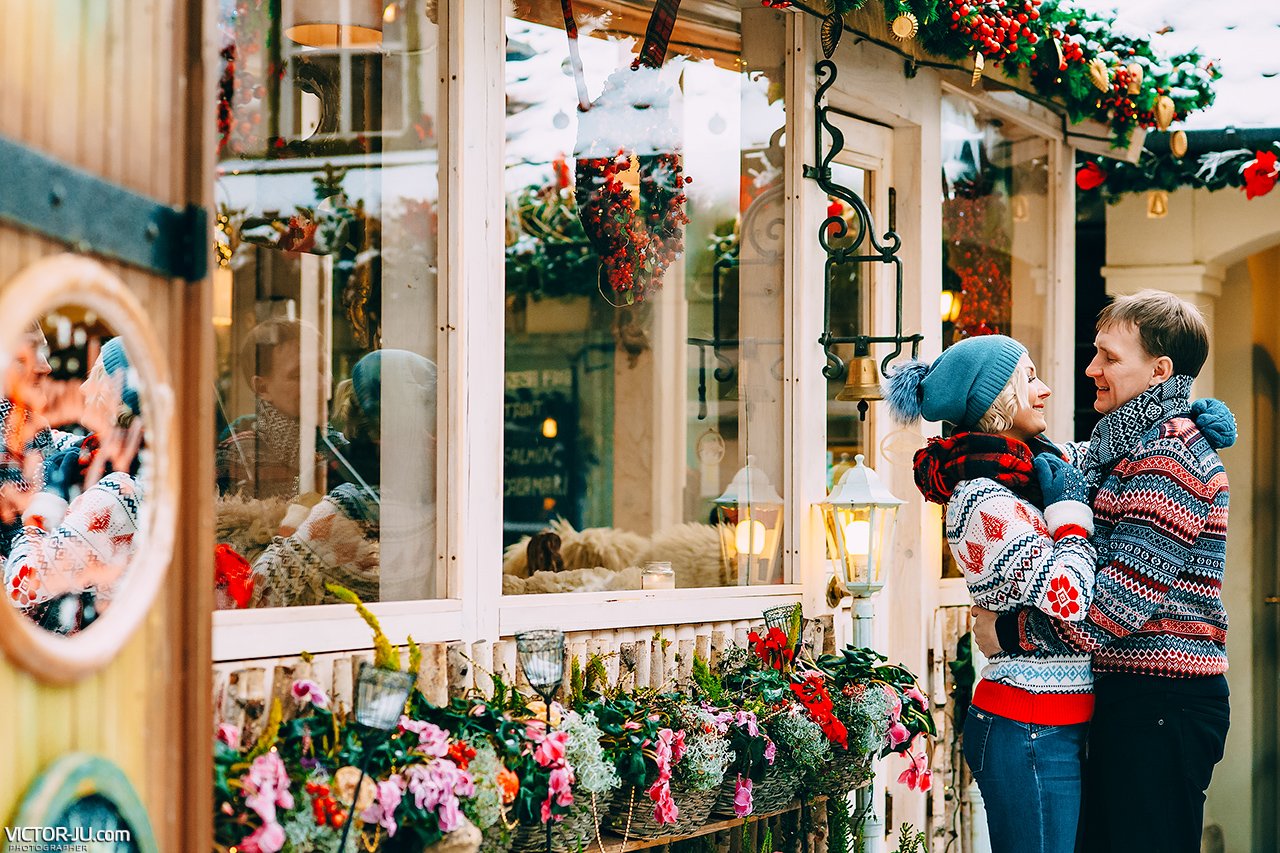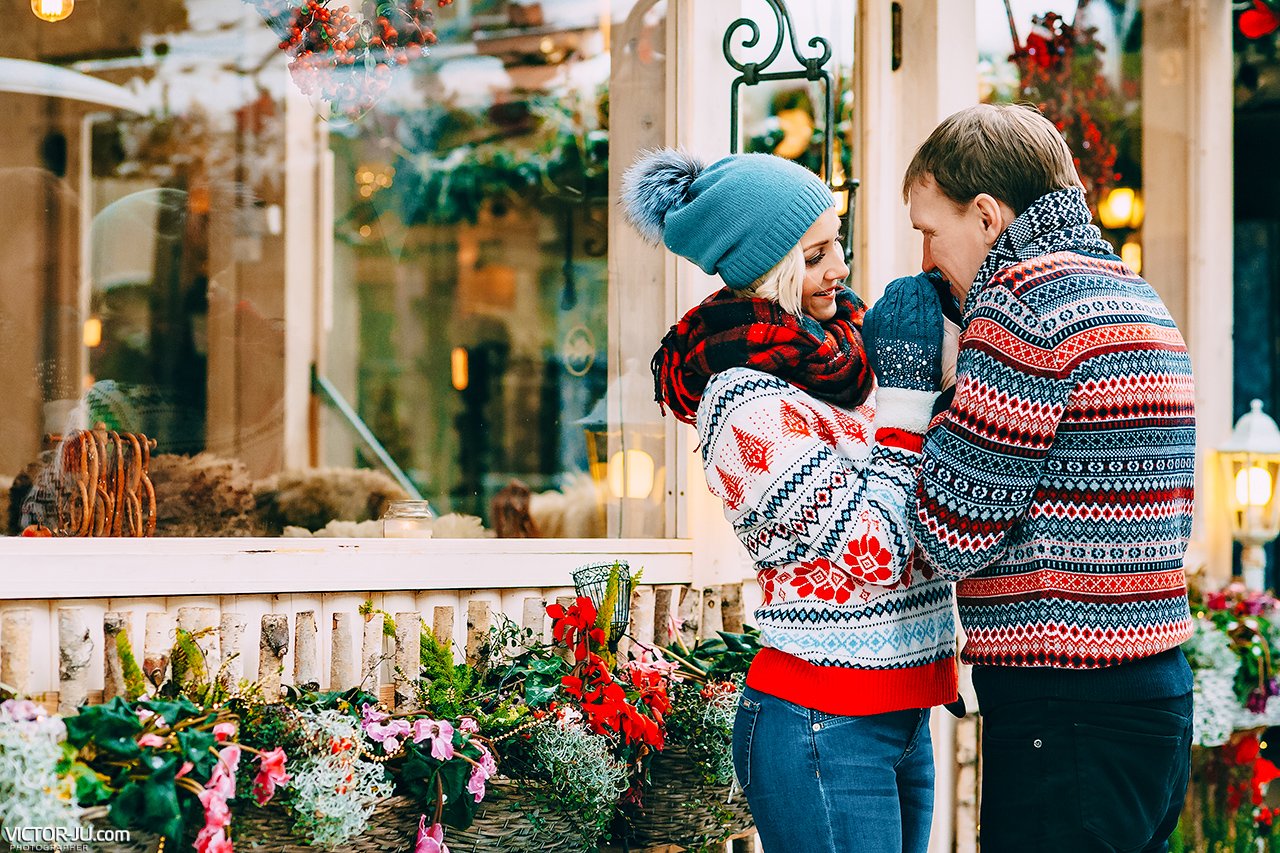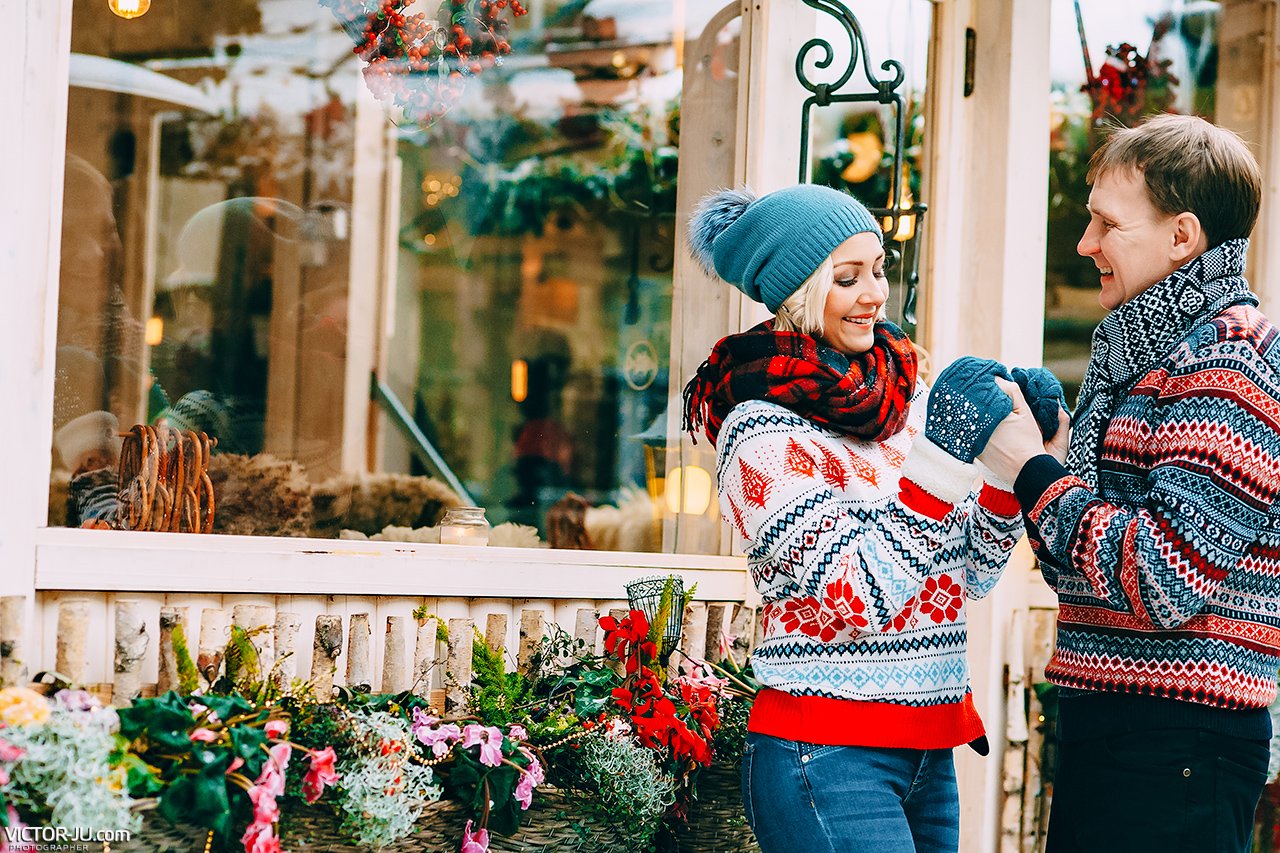 All this bright photos are real proof that it's a good idea to order photo session in Prague on winter holidays. During this time the ancient city of Czech Republic is so beautiful that nobony needs any additions. A magic atmosphere of Christmas Prague gives us a perfect background for photo session- every photo has much happiness, expressive emotions and love: the love to our dearest and bearest, our children, the nature, street musicians, animals and to the life. Christmas in Prague is the best time for happy photo sessions!