On January 1st at 6 pm local time in Prague, the most beautiful, most large-scale salute in honor of the New Year and the Day of Restoration of the Independent Czech State was launched.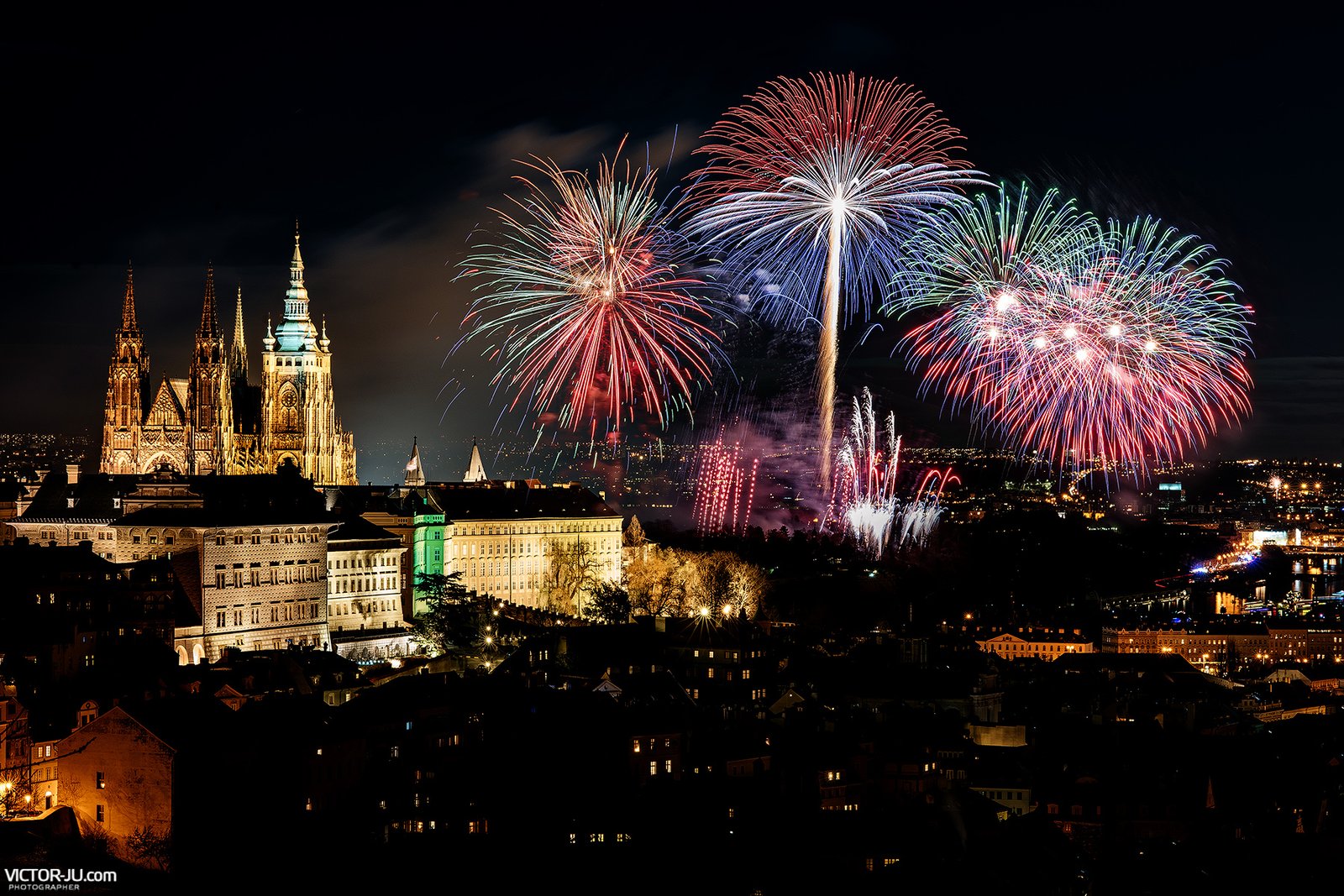 New Year's fireworks in Prague on January 1st are held from 2013 onwards. Unlike previous years, guests and residents of Prague can watch it not on New Year's Eve. The decision to postpone the holiday fireworks was accepted by the mayor's office on the basis of the survey. The city authorities examined the opinion of the townspeople and concluded that most people showed a desire to observe the fireworks not on a festive night, namely on the first evening of the coming year.
The beginning of the event was scheduled for 18 hours 01 minutes. At this time, everyone could see how the sky over the city shone with colored lights. It should be noted that earlier salute on New Year's Eve created additional problems for owners of restaurants, cafes and other places of entertainment, as their visitors ran outside to see the specified action and often did not return back and did not pay bills. The opinion of various sections of the population was taken into account by the authorities of Prague, so the festive fireworks were transferred to January 1st. A modern pyrotechnic installation was placed on Letna, so people could see the salute on different sides of the bridges that crossed the Vltava.